Patients with aspirin-exacerbated respiratory disease (AERD) are typically asked to report their own symptoms to help determine the severity of their acute condition.
The self-reports influence medical care, including long-term management of the chronic symptoms of AERD, monitoring of symptoms during aspirin desensitization, and assessing the response to treatment.
Patient ratings of their symptoms, such as loss of smell or taste, nasal congestion, or breathing trouble, are captured by questionnaires, such as the Total Nasal Symptom Score with systemic symptoms (TNSS-Plus) and Sino-Nasal Outcome Test (SNOT-22).
But researchers led by Pooja P. Patel, MD, Department of Medicine, Beth Israel Deaconess Medical Center, Boston, Massachusetts, wanted to compare the self-reports with objective tests, such as the Sniffin' Sticks Screening (smell markers with specialized scents), peak nasal inspiratory flow, and spirometry.
Findings of the small study, reported in a research letter in Clinical & Experimental Allergy, indicate that the two sets of indicators correlate well.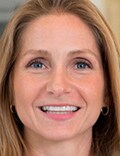 Simply put, "patients are good at determining their own symptoms, and we should believe them," Coauthor Tanya Laidlaw, MD, director of translational research in allergy at Brigham and Women's Hospital in Boston, told Medscape Medical News.
AERD is characterized by asthma, chronic rhinosinusitis with nasal polyposis, and acute respiratory symptoms following exposure to aspirin and other cyclooxygenase-1 inhibiting nonsteroidal anti-inflammatory drugs.
"It has been hard to convince anyone that lack of smell was relevant," said Laidlaw, also an associate professor of medicine at Harvard Medical School in Boston, explaining part of the impetus for the study. "My patients were being ignored by medical facilities."
The data in this report were gathered as part of a prospective observational trial of 29 adults (45% male, average age 47) with AERD who underwent aspirin desensitization followed by high-dose daily aspirin therapy at Brigham and Women's.
Patients returned 8 weeks later while on high-dose aspirin (650 mg twice daily) and again 2 weeks after that while on medium-dose aspirin (325 mg twice daily).
Although these results pertain specifically to AERD, Laidlaw said, they may have broader potential regarding, for instance, how well patients are able to gauge their loss of smell in the COVID-19 pandemic.
The authors say research also supports the validity and use of the objective TNSS-Plus and SNOT-22 questionnaires as research and clinical tools for AERD patients.
Simple ways to gauge symptom severity, such as patients rating their sense of smell and taste from 0 to 5, are particularly important outside academic centers, Laidlaw said.
"I think the objective way we determine smell when we're smell experts is really cool, but that's not going to work in a primary care office," she said.
Laidlaw also hopes the data draw more attention to the effect on quality of life from symptoms such as lack of smell.
"Anosmia or hyposmia really really affect psychiatric status, mental health status and patient-perceived physical health status," she said. "In fact, it drives it more than their own asthma severity does."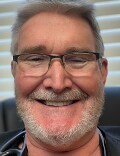 Andy Nish, MD, who specializes in allergy and immunology at Northeast Georgia Physicians Group in Gainesville, Georgia, says aspirin desensitization in the context of aspirin-exacerbated respiratory disease is an important procedure.
He told Medscape Medical News, "It can help control asthma and nasal polyps and allow aspirin to be used for other diseases, such as prevention of heart attacks."
But a number of symptoms and findings can occur during and after aspirin desensitization, including bronchospasm, nasal congestion, rhinorrhea, and anosmia.
Both objective and subjective measures can help gauge the severity of symptoms, he noted, "but what has not been clear, until now, is whether the subjective findings correlate with the objective ones. It appears that the answer is yes."
He said these findings not only confirm the merits of the TNSS-Plus for aspirin challenges and the SNOT-22 to monitor baseline symptoms, but the accuracy of the patient-reported symptoms.
"Not all practices," he said, "particularly those private practices not associated with a university, will have nasal flow meters and smell testers. Being able to rely on the questionnaires will help."
Clin Exp Allergy. 2022;52:348–351. doi:10.1111/cea.14062. Research letter
Laidlaw has served on scientific advisory boards for GlaxoSmithKline, Sanofi Genzyme, and Regeneron. Coauthor Cahill has served on scientific advisory boards for Teva, GlaxoSmithKline, Blueprint Medicines, Regeneron, Genentech, and Sanofi Pasteur, and reports personal fees from Novartis, Third Harmonic Bio, Ribon Therapeutics, and Verantos outside the submitted work. No other financial relationships were listed.
Nish reports no relevant financial relationships.
Marcia Frellick is a freelance journalist based in Chicago. She has previously written for the Chicago Tribune, Science News, and Nurse.com, and was an editor at the Chicago Sun-Times, the Cincinnati Enquirer, and the St. Cloud (Minnesota) Times. Follow her on Twitter at @mfrellick.
For more news, follow Medscape on Facebook, Twitter, Instagram, YouTube, and LinkedIn.
Credits:
Lead Image: Dreamstime
Image1: Brigham and Women's Hospital
Image2: Andy Nish
Medscape Medical News © 2022

Cite this: Aspirin-Exacerbated Respiratory Disease: Self-Reports Agree With Objective Tests - Medscape - Feb 09, 2022.