Editor's note: Find the latest COVID-19 news and guidance in Medscape's Coronavirus Resource Center.
Most patients with COVID-19 who were treated in an intensive care unit (ICU) show physical, mental, and cognitive effects a year later, new data found.
Additionally, nearly 60% (57.8%) who were employed before ICU admission reported problems at work 1 year later, such as needing to work fewer hours or still taking sick leave.
The exploratory, multicenter prospective study included 246 patients 1 year after ICU treatment for COVID in 11 hospitals in the Netherlands. Researchers found that 74.3% reported physical symptoms (95% confidence interval [CI], 68.3% to 79.6%), 26.2% reported mental health symptoms (95% CI, 20.8% to 32.2%), and 16.2% reported cognitive symptoms.
Findings of the study, led by Hidde Heesakkers, MD, Department of Intensive Care Medicine, Radboud University Medical Center, Nijmegen, the Netherlands, and colleagues were published online Monday in JAMA.
The authors report that this study is the first scientific research that has analyzed long-term problems among COVID-19 ICU survivors. Recent studies have demonstrated short-term physical, mental, and cognitive symptoms, but long-term results have been largely unknown.
The 246 eligible patients who completed the questionnaires 1 year post-ICU had an average age of 61, and 71.5% were men. Their median ICU stay was 18 days.
Two-thirds of study participants reported new physical problems as a result of ICU treatment for COVID.
The most frequent new physical problems were weakened condition (reported by 38.9%), joint stiffness (26.3%), joint pain (25.5%), muscle weakness (24.8%), and myalgia (21.3%).
Among those reporting mental effects, 17.9% reported anxiety and 18.3% reported depression 1 year later; 9.8% of survivors reported symptoms of posttraumatic stress disorder.
The median Cognitive Failure Questionnaire-14 score was 24.8 (interquartile range, 12.8 to 37).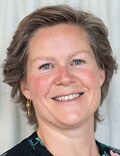 "This study shows what an incredible impact an ICU admission has on the lives of former COVID-19 patients. Even after one year, half [are] tired or experience lack of the energy to fully resume their work," coauthor Marieke Zegers, PhD, also from Radboud University Medical Center, said in a press release.
She told Medscape Medical News, "Based on our findings, patients at high risk for long-term problems should start with rehabilitation while still in the ICU and shortly after to mitigate or even prevent these problems. These is no standard care post-ICU for ICU survivors."
Zegers said they are furthering their research to know more about why one-fourth of the patients had no symptoms. She also pointed out that their study shows length of ICU stays for COVID-19 patients is longer compared with other ICU patient groups.
According to the study, the number of patients having problems when they return to work was higher among ICU survivors with COVID-19 (58%) compared with 43% among ICU survivors without COVID-19.
Zegers said the patients will be followed and asked to fill in questionnaires at 24, 36, 48, and 60 months after ICU admission.
Follow-up Critical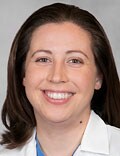 Amy Bellinghausen, MD, assistant clinical professor in pulmonary, critical care, sleep medicine, and physiology, University of California San Diego (UCSD), who was not part of the study, told Medscape Medical News that many in the field have hypothesized that the long-term outcomes might be similar to those from patients with acute respiratory distress syndrome.
"I think the study helps confirm that and helps validate the need for follow-up for these patients," Bellinghausen said.
In her experience at her follow-up clinic they have seen an even higher prevalence of COVID symptoms, particularly patients with anxiety and depression, she said.
Bellinghausen said it's difficult to tease out from studies so far what is caused by general ICU stays and what is particular to those who were in the ICU for COVID. She pointed out that weight loss of "up to 30-40 pounds" is common, most of it muscle, in general ICU stays, which might predispose patients to the long-term effects.
Patients in the JAMA study were at least 16 years old during the first COVID-19 surge (March 1, 2020, until July 1, 2020). Patients were followed up for 1 year, and the date of final follow-up was June 16, 2021.
Bellinghausen praised the high percentage of follow-up, which is difficult to get a year later, she said. She added that she would have liked to see more objective testing of cognitive function.
Bellinghausen, who coruns the ICU recovery unit at UCSD, said that if there's any silver lining in COVID-19, it has spotlighted the need for more attention to people who leave the ICU. It also emphasizes the need for follow-up clinics, for which the Society of Critical Care Medicine has advocated.
"Otherwise, these symptoms of fatigue, cognitive dysfunction and anxiety and psychosocial dysfunction can be easily missed by primary care providers. So it's important to have intensivists follow up after the ICU," she said.
The mix of the 11 hospitals was three university hospitals, five teaching hospitals, and three nonteaching hospitals.
Limitations include that outcomes were patient-reported.
Additionally, information on post-ICU treatment was not available to the authors, such as the use of rehabilitation programs, which could have helped interpret 1-year results.
Authors' financial disclosures are available with the full text of the paper.
Bellinghausen reports no relevant financial relationships.
Marcia Frellick is a freelance journalist based in Chicago. She has previously written for the Chicago Tribune, Science News, and Nurse.com, and was an editor at the Chicago Sun-Times, the Cincinnati Enquirer, and the St. Cloud (Minnesota) Times. Follow her on Twitter at @mfrellick.
For more news, follow Medscape on Facebook, Twitter, Instagram, YouTube, and LinkedIn.
Credits:
Lead Image: Joseph Prezioso/AFP via Getty Images
Image 1: Paul Rapp
Image 2: University of California San Diego
Medscape Medical News © 2022

Cite this: Most COVID ICU Survivors Show Adverse Effects 1 Year Later: Study - Medscape - Jan 25, 2022.