Editor's note: Find the latest COVID-19 news and guidance in Medscape's Coronavirus Resource Center.
Myocarditis is present in a small percentage of competitive athletes after COVID-19 infection, even in those without symptoms, new research suggests.
In a cohort study of 1597 competitive collegiate athletes undergoing comprehensive cardiovascular testing in the United States, the prevalence of clinical myocarditis based on a symptom-based screening strategy was only 0.31%.
But screening with cardiac MRI increased the prevalence of clinical and subclinical myocarditis by a factor of 7.4, to 2.3%, the authors report.
The findings are published online May 27 in JAMA Cardiology.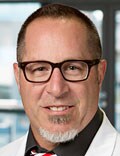 "It was the largest study to evaluate college athletes who have had COVID with extensive cardiac testing, including MRI, and this gave us a very objective look at the cardiac findings, as they were not purely based upon a subjective evaluation of symptoms," lead investigator Curt J. Daniels, MD, professor, The Ohio State University Wexner Medical Center, Columbus, told theheart.org | Medscape Cardiology.
"Unfortunately, our study showed that athletes can be asymptomatic, or at least not report symptoms. This is a very subjective feature, and we don't know if they don't report symptoms because they didn't want to get tested. That is why we took a very objective approach," Daniels said.
The finding that more than half of the asymptomatic athletes had myocarditis, or as the investigators called it, "subclinical myocarditis," was a surprise, he acknowledged.
"More than half of the athletes found to have myocarditis reported no symptoms, and yes, that was a surprise, because prior to this study, the protocols that had been published stated that you had to have symptoms to even enter into the protocol for cardiac MRI. But, as our Figure 2 in the paper shows, if we had followed that protocol, we only would have found about five cases of myocarditis, as opposed to the total of 37 we found with cardiac MRI," Daniels said.
In October 2020, the American College of Cardiology's Sports and Exercise Council recommended that cardiac MRI be limited to athletes who exhibited symptoms as part of their guide to ensuring a safe return to play.
As reported in theheart.org | Medscape Cardiology, the Council recommended a tiered approach to screening based on the presence of symptoms, followed by electrocardiography (ECG), injury biomarkers, and echocardiography. Any abnormalities detected were to be further characterized by the selective use of cardiac MRI.
At the time, there were relatively few data to support the recommendations, and all stakeholders called for larger datasets to better drive informed recommendations in the future.
In the current study, Daniels and his team conducted comprehensive cardiac screening — including ECG, troponin testing, echocardiography, and cardiac MRI — of 1597 college athlete survivors of COVID-19.
The athletes were part of the Big Ten athletic conference, which consists of 13 major American universities.
Cardiac MRI revealed that 37 (2.3%) of these athletes demonstrated diagnostic criteria for COVID-19 myocarditis; of these, 20 had no cardiovascular symptoms and had normal ECGs, echocardiography, and troponin test results.
"These patients would not have been identified without CMR imaging. If we were going according to the older protocol, we would not have made this discovery. Cardiac MRI is the most sensitive and specific test for myocardial inflammation, there is no argument about that," Daniels said.
The catch is, cardiac MRI is expensive and often difficult to access, especially in remote, rural, or other underserviced areas.
"You can't get an MRI for every person who has had COVID, it's just not feasible," Daniels said. "We are not advocating that everybody get an MRI. But we do hope that our study creates awareness among clinicians and athletes themselves that if you've had COVID, even if you're asymptomatic, there may be some heart changes. So be aware when you start to exercise again, if you have any symptoms, pause and seek medical care."
Kudos to the Sports Cardiology Community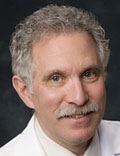 In an accompanying editorial, James E. Udelson, MD, Ethan J. Rowin, MD, and Barry J. Maron, MD, from the CardioVascular Center, Tufts Medical Center, Boston, applaud the sports cardiology community for its diligence in acquiring and publishing data about the post-COVID-19 prevalence of cardiac abnormalities in competitive athletes.
"It is a real tribute to the sports cardiology community. There has been an amazing growth of information, and they not only gathered this information, they analyzed and published it, starting out with a study of 29 or 30 athletes, and now thousands," Udelson told theheart.org | Medscape Cardiology.
At the start of the pandemic, it appeared that 15% to 20% of athletes had myocarditis, and athletic conferences were discussing canceling sports events.
However, with greater numbers comes a more accurate picture of the extent of the problem.
"Once you get thousands of subjects in these studies, you can hone in on what the real number is, so now we understand that if you screen everybody with a cardiac MRI, 1%, 2%, or 3% will have some evidence of what looks like myocarditis," he said.
Udelson agrees that doing cardiac imaging in everyone is not feasible.
"This study looked at a very large number of people who all had an MRI, but that doesn't mean everyone should have them. If you just do an echo, an EKG, and a troponin test, and if everything is normal, which is kind of what current recommendations are, this paper tells us that we are going to miss one or two people out of a hundred, and that might be okay," he said.
"So, if you are at a huge university that has a large medical center and you want to screen all your athletes with MRI, great. But if you're at a high school in a remote area, you know that the alternative, not having an MRI, isn't so bad, either."
JAMA Cardiol. Published online May 27, 2021. Full text, Editorial
For more news, follow Medscape on Facebook, Twitter, Instagram, and YouTube
Medscape Medical News © 2021

Cite this: Subclinical Myocarditis Found in Some Athletes Post-COVID - Medscape - Jun 01, 2021.