Abrocitinib, an investigational drug proven to be a safe and effective treatment for moderate to severe atopic dermatitis in adults 18 years and older, is also safe and effective in patients 12 to 17 years, according to a randomized trial of the oral, once-daily Janus kinase (JAK) 1 selective inhibitor, used in combination with medicated topical therapy.
The results, from the phase 3 JADE TEEN study, were presented during an oral abstract session at the American Academy of Allergy, Asthma & Immunology 2021 Annual Meeting.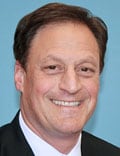 "We're very excited about the introduction of oral JAKs into our armamentarium for atopic dermatitis," lead author Lawrence Eichenfield, MD, professor of dermatology and pediatrics, University of California, San Diego, and Rady Children's Hospital, San Diego, told Medscape Medical News.
Atopic dermatitis ranges in severity, and there is a great deal of moderate to severe AD that has a tremendous negative impact on the individual, Eichenfield said.
"Traditionally we have treated it with intermittent topical corticosteroids, but this has left a significant percentage of patients without long-term disease control," he said.
JAK inhibitors are effective mediators of the inflammation response that occurs in moderate to severe AD. They inhibit the stimulation of the JAK pathway and allow anti-inflammatory effects and therefore have potential, especially in more severe disease, Eichenfield said.
In the current study, which is a spin-off of the original study that looked at abrocitinib in adults, Eichenfield and his team randomly assigned 285 teens (mean age, 14.9 years; 50.9% male; 56.1% White) with moderate to severe AD to receive one of the following treatments for 12 weeks: abrocitinib 200 mg plus topical therapy (n = 95); abrocitinib 100 mg plus topical therapy (n = 95); or placebo, which consisted topical therapy alone (n = 95).
The primary endpoints were an Investigator's Global Assessment (IGA) response of clear or almost clear (scores of 0 and 1, respectively), with an improvement of at least 2 points, and an improvement in Eczema Area and Severity Index score of at least 75% (EASI-75) at week 12.
Secondary endpoints included an improvement in Peak Pruritus Numerical Rating Scale (PP-NRS) response of at least 4 points at week 12.
The teens who received abrocitinib along with medicated topical therapy showed significant improvement in the severity of their atopic-dermatitis at the end of the 12-week period compared with those in the placebo group.
Outcomes With Abrocitinib and Placebo in JADE TEEN
Endpoint Achieved
Abrocitinib 200 mg, % (n = 95)
Abrocitinib 100 mg, % (n = 95)
Placebo, % (n = 95)
P Value
IGA
46.2
41.6
24.5
<.05*
EASI-75
72.0
68.5
41.5
<.01*
PP-NRS
55.4
52.6
29.8
<.01†
*both doses vs placebo
†200 mg vs placebo
"The percentage of patients achieving essentially no itch, as captured in the fact that more than half of those on the higher dose of abrocitinib made it to no itch, is a new data point and is important to note," Eichenfield said.
"A lot of the other medicines don't really get a significant percentage of the population to an itch score of 0 to 1. This drug brought about a rapid and profound itch relief."
Eichenfield added: "The results from JADE TEEN extend the drug's utility in this younger population and show that abrocitinib performs the same with regard to efficacy and safety in the teenagers. Having atopic dermatitis that does not respond to treatment is especially hard for adolescents, but now we know that abrocitinib will be safe and effective and so we now have something to offer these kids."
JAK Inhibitors Promising for AD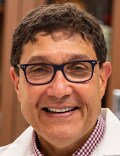 "Abrocitinib achieved a good response in this study that was statistically significant compared to standard treatment," Jonathan A. Bernstein, MD, professor of medicine at the University of Cincinnati, commented to Medscape Medical News.
"JAK inhibitors are very promising, and this study adds to that promise. They play an important role in atopic dermatitis, so obviously, teenagers with AD represent an important population," said Bernstein, who was not part of the study.
"These results are very encouraging, and I think that we will probably see some of these JAK inhibitors approved by the FDA, if not this year, probably next," he said.
The study was sponsored by Pfizer, Inc. Eichenfield serves as an investigator, speaker, and consultant for Pfizer; and as an investigator, speaker, consultant, and/or is on a data safety monitoring board for AbbVie, Almirall, Amgen, Arcutis, Asana, Dermavant, Dermira, Forte, Galderma, Ichnos/Glenmark, Incyte, LEO, Lilly, L'Oreal, Novartis, Regeneron, Sanofi-Genzyme, and Verrica. Bernstein has disclosed no relevant financial relationships.
American Academy of Allergy, Asthma & Immunology (AAAAI) 2021 Annual Meeting: Abstract 467 Presented February 27, 2021.
Follow Medscape on Facebook, Twitter, Instagram, and YouTube
Medscape Medical News © 2021

Cite this: Novel Oral Agent Effective in Teens With Atopic Dermatitis - Medscape - Mar 03, 2021.