From diabetes to attention deficit, home-based health management tools kept patients and clinicians connected during 2020 in ways that likely will last beyond pandemic lockdown.
In sessions at the Digital Health and Consumer Electronics Show, held online this year, industry heads discussed the role of digital therapeutics and telemedicine in ensuring continued care for patients kept home by the COVID-19 pandemic.
Virtual access to care is the future and the present, said Jason Gorevic, CEO of Teladoc Health, in part because "virtual care is the great equalizer," reducing access barriers and delivering care "on consumers' terms."
For some chronic conditions, the future is now. Panelists in a session on digital therapeutics talked about tools available for managing attention deficit, diabetes, sleep health, and respiratory conditions from home, all while staying connected with healthcare practitioners. These offerings, including sensors, smartphone applications, and headgear, often go beyond the mere collection and transmission of data. They can track trends, offer reminders and tips, and serve as individualized home-based healthcare guides.
Focusing Attention
For children who have attention-deficit hyperactivity disorder (ADHD), staying focused during a Zoom class is often exceptionally difficult. But a game-based intervention developed by Akili Interactive offers a different kind of screen engagement, one intended to promote attentional abilities.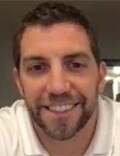 The goal of EndeavorRx, the first video game given device clearance by the US Food and Drug Administration (FDA), is to create an "engaging entertainment interface" to target the "weak link" in attention for children with ADHD, said Eddie Martucci, cofounder and CEO of Akili Interactive. The "digital treatment" for children 8 to 12 years of age is intended as a tool to use with other interventions.
Results from five studies, including two randomized controlled trials, suggested parent-rated improvements in ADHD-related day-to-day impairment and improvement in attention.
Clinicians can prescribe the video-game-based therapy that is "designed to stimulate specific physiology that is dysfunctional in these populations," said Martucci. The aim is not to teach a strategy, he added, but to "specifically target and improve basic brain function over time so that for life that child's attention function is on a more positive track."
Martucci said that the company also plans to target disorders of cognitive impairment with some of the products in the pipeline.
In the meantime, he said, COVID-19 has given everyone a better appreciation of the need to improve care delivery in mental health and cognitive function. "We're seeing families, patients, and doctors expect that there should be digital delivery," he said. "It's an operational change in healthcare."
Chasing Blood Sugar

Anand Iyer, PhD, chief strategy officer at Welldoc, has type 2 diabetes, so when he talks about his company's tools for helping patients manage their condition at home, he's also talking about himself.
Cleared by the FDA as a class II medical device, the company's BlueStar platform serves as a multiuse tool for patients with type 1 or type 2 diabetes, Iyer said. It can be integrated with blood glucose meters and fitness trackers, collect data to give users feedback and communicate with their clinicians, and link up with pharmacies and labs.
Patient enthusiasm for this kind of remote digital monitoring for managing diabetes is pretty high, according to a study just published in JAMA Network Open.
That interest likely solidified during the COVID-19 pandemic, given that severe COVID-19 disproportionately afflicts people with diabetes, said Iyer. The pandemic "placed an additional burden on the backs of patients as well as providers" in terms of managing chronic conditions, adding to the existing stress of keeping pace against their disease.
Welldoc recognized some of the social disparities of health that can interfere with adherence to diabetes management, Iyer said. They incorporated a combination of tools to detect signals of stress and generate techniques that encourage behavioral changes for better outcomes.
Sweet Dreams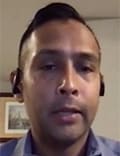 In the rat races of modern society, people tend to dismiss sleep as a secondary consideration, said Vik Panda, managing director of Dreem. "Society as a whole needs to realize that poor sleep isn't just something that you need to live with, that it can be fixed and addressed," he said.
Studies link poor or too little sleep to a host of health conditions, including increased risk for type 2 diabetes, early myocardial infarction, and onset of Alzheimer disease, Panda said.
Dreem offers a tool, cleared as a class II medical device by the FDA, to monitor a user's sleep and guide coaching on ways to improve it. The device, which fits on the head like a double-decker tiara, has sensors for heart rate, respiratory rate, and motion, and an EEG to monitor brain activity.
These factors, Panda pointed out, are the same measurements taken with polysomnography. The information is used via an app to tailor coaching for the user, and the company offers access to sleep experts for more personal guidance.
Panda said that the COVID-19 pandemic highlighted the consequences of poor sleep, including lack of resilience and increased stress and anxiety. "We're excited to deliver a solution that addresses this," he said.
Respiratory Diseases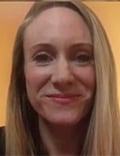 For patients dealing with asthma and chronic obstructive pulmonary disease (COPD) during the pandemic, maintenance care is especially crucial. These patients are at higher risk for severe COVID-19 disease, said Meredith Barrett, PhD, vice president of population health research at Propeller Health, which offers a combination of tools for patients and clinicians to stay on top of things.
When the virus began to spread in the spring, the user rate for the tools bumped by 14.2%, she said.
For patients with asthma, the company offers a sensor that fits into an inhaler and can track frequency of use. The data go to the clinician, who can track medication adherence and patterns of rescue use and make adjustments as needed.
Barrett said that use of the sensor and communication platform has been linked to reductions in emergency hospitalizations for asthma and COPD.
Using machine-learning techniques, the company can also track environmental factors and their association with symptom reports and medication use. This information can drive alerts for users when the predicted environmental conditions for the day carry a risk for rescue medication use. "Users have reported that it's one of their favorite features of the app," said Barrett.
This information helps users perceive environmental effects on their symptoms, she added, which is important because health outcomes are "hugely impacted by social determinants of health, especially air pollution" when it comes to respiratory diseases.
Digital Health Conference and Consumer Electronics Show (CES) 2021. January 11-13, 2021.
Emily Willingham is a freelance journalist and scientist with a bachelor's degree in English and a PhD in biology. She reports on health topics, including infectious disease and hepatology.
For more news, follow Medscape on Facebook, Twitter, Instagram, and YouTube
Medscape Medical News © 2021

Cite this: New Tools Allow Patients With Chronic Conditions to Stay Home - Medscape - Jan 14, 2021.