Medical schools draw in more students each year, but administrators are worried there won't be enough residency slots and training resources available, according to the results of a survey published by the Association of American Medical Colleges (AAMC) last week.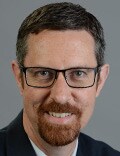 In 2006, the AAMC began pushing medical schools to increase enrollment to mitigate an anticipated physician shortage — a threat that still looms, according to another AAMC report published in June.
Schools can't address the shortage without enough residency slots, clinical training sites, and qualified preceptors to train medical students after graduation, says Michael Dill, director of workforce studies at AAMC and the main author of the survey.
Persistent Concern
In its annual survey, the AAMC asked 140 schools how many new students they enrolled in 2019 and their levels of concern regarding opportunities for graduating seniors. Medical school enrollment is up 33% since 2002, a 2% bump from 2018, the survey found. The proportion of schools reporting concern about not enough residency slots for incoming students remained at 44%, the same number as the year before. Eighty-four percent of schools expressed concern that there may not be enough clinical training sites and 86% expressed concern about the number of primary care preceptors, dropping 1% and 2%, respectively, compared with the previous year's survey results.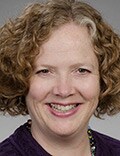 "Finishing medical school does not create a practicing physician," said Suzanne Allen, MD, MPH, vice dean for academic, rural, and regional affairs at the University of Washington School of Medicine in Seattle. "We really need that residency piece if we're going to address the physician shortage." Allen is based in Boise, Idaho.
According to the AAMC, the 1997 Balanced Budget Act continues to hinder the expansion of graduate medical education (GME) opportunities by capping the amount of Medicare funding available to residency programs.
Finding physicians who are willing to teach residents can be another difficulty to expanding GME opportunities, according to Allen. Those who want to teach sometimes work for hospitals that don't accommodate the amount of time and resources required. "There needs to be some buy-in from the system level," Allen said.
Fear of a Growing Gap
Persistent concern about these problems among medical school administrators reflects a shortage of GME programs, according to the survey's authors. J. Bryan Carmody, MD, associate program director for the pediatric residency program at Eastern Virginia Medical School in Norfolk, interprets the results a different way. "People are worried that their students won't match, but that's not because of a paucity of residency positions overall," he said.
The gap between applicants and available GME slots is steadily shrinking. According to the most recent data from the National Resident Matching Program (NRMP), for every 100 applicants there are 85 GME slots, the highest since 2006. This number may have increased slightly due to policy changes in 2013 and 2016 that shuffled some positions previously offered outside the NRMP into the program. When osteopathic students and international students are removed from the data so that it includes only US MDs, there's a surplus of 177 residency positions for every 100 applicants.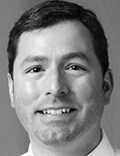 "I agree that more residency positions would be beneficial," Carmody said. "But I think that's a position you can justify without saying there's this growing disparity." He suspects that fear of a growing gap has led students to submit more applications. Carmody points out that the AAMC profits from increased use of its Electronic Residency Application Service. He also says that this fear could fuel support for the AAMC's push to increase the cap on federal funding for GME programs in the Balanced Budget Act.
Dill agrees that the number of GME programs has been steadily increasing. Still, he said it has not increased fast enough to create the number of physicians needed in the United States. "That's my motivation for saying we need to expand residencies."
The AAMC releases data about the optimal number of residency applications students should submit through their Apply Smart campaign, which Dill said is meant to curb the increasing number of applications students submit.
Uneven Distribution
Whether or not there are enough GME programs, they are maldistributed throughout the country, Allen said. "People are much more likely to set up their practice within a hundred miles of where they do their residency training than they are where they do medical school," she said. To meet the country's medical needs, GME programs are needed in every region.
She works to set up GME programs throughout the Northwest, which has some of the country's lowest ratios of people doing residency training compared with the population, according to a 2019 AAMC report. The highest ratios can all be found in the Northeast.
New GME slots could be distributed differently, Dill agreed, but ramping up the total number of slots will benefit everyone. "GME training programs that exist now are training physicians for the entire nation," he said.
For more news, follow Medscape on Facebook, Twitter, Instagram, and YouTube.
Medscape Medical News © 2020

Cite this: Med Schools Fear Lack of Residency Slots, Training Sites - Medscape - Sep 15, 2020.