Colonel Todd Rasmussen, MD, has seen enormous changes in trauma treatment over the course of his career. He remembers his early years at Walter Reed in Washington, DC, with something like horror.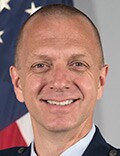 "It was unlike anything I had seen at that juncture in my career. I had just finished my surgical training at Mayo Clinic about a month before 9/11 and got called in when the more senior surgical staff were deployed," he said. "We were dealing with awful cases of wounds that had been sustained some 6000 miles away in Afghanistan."
The biggest problem was that "there was very little in the way of in-the-field care in those days; we were just learning again what wartime trauma care was like," he explained. Patients arrived at Walter Reed in precarious states with complex soft tissue wounds, often having missed a critical window of treatment.
"Since then, we've made a tremendous amount of progress," reported Rasmussen, who is from the F. Edward Hébert School of Medicine at Uniformed Services University in Bethesda, Maryland.
This progress, however, has come at a cost. It was the prolonged nature of the post-9/11 war that made clear what was needed to reduce mortality and morbidity in military medicine, he explained. "All of a sudden, we had a large database of patients who had suffered traumatic injuries and we could do research to see what worked and what didn't."
It is what Rasmussen calls a "strange paradox," or the "silver lining of an otherwise dark cloud of war."
Smart use of resuscitative fluids, the use of tranexamic acid, catheter-based techniques, and temporary vascular shunts — which allow preservation of the extremity beyond the injury — are just some of the advances that Rasmussen has helped develop over the years.
"The best research projects come from the bedside of the patient," he said. "We started to think of new ways to improve our ability to stop bleeding and control shock."
Rasmussen, along with Jonathan Eliason, MD, from the University of Michigan in Ann Arbor, developed the ER-REBOA, a balloon catheter designed to temporarily occlude large vessels in emergency and critical care environments.
But changes to in-the-field procedures, which grew out of a "maturing joint trauma care system," have been as important as the advances in technology, said Rasmussen.
With the various arms of the military working together, the care that injured service personnel receive in the field has been transformed. "The case fatality rate is much lower, and the wounds we see back here at Walter Reed have been tended to meticulously before the injured arrive," he said.
Although many of these developments were made by the military, they "are all very relevant to civilian care," he added, citing a 2016 report that states that the leading cause of death for Americans younger than 46 years is trauma. Rasmussen said he believes that more lives can be saved.
There are many preventable deaths from trauma, and the vast majority occurs in the prehospital setting, Rasmussen told Medscape Medical News. "The advances in vascular access and endovascular technologies that will occur over the next decade will move life-saving capabilities in bleeding control, resuscitation, organ preservation, and suspended animation to the point of injury and en-route care setting; that is, to the prehospital or field setting."

The vascular surgeon spoke about these developments when he delivered the Peter Safar Memorial Lecture, entitled The Future of Critical Care Medicine in the Field, at the Society of Critical Care Medicine (SCCM) 2020 Critical Care Congress in Orlando.
"Automation of mechanical devices, progress in surface science, and the ability to make devices smaller mean that technologies like extracorporeal life support and REBOA — or resuscitative endovascular balloon occlusion of the aorta — will be further miniaturized, integrated, and automated by 2030," Rasmussen told Medscape Medical News.
Challenging the Limits Beyond the Call of Duty
These developments will eliminate the need for concurrent use of blood thinners and provide new ways to administer cellular therapies and new drugs, Rasmussen predicted. They will also mean that endovascular techniques will be available to a broader portion of the emergency medical services care team, including medics, paramedics, nurses, and emergency physicians.
"Rasmussen's Safar lecture was truly inspirational," said Jose Pascual, MD, PhD, from the University of Pennsylvania in Philadelphia, who is a member of the council of the SCCM.
"He showed us how disrupting technologies like REBOA — which he worked on from bench to bedside — can have an impact on resuscitation," he told Medscape Medical News.
But more important to Pascual than the technology is the reminder that "we are still finding ways to improve the care of people who are about to die in front of us, that there is room to change things, and that we can challenge the limits of what we think is survivable," he explained.
"Rasmussen showed us how he went beyond the call of duty and improved outcomes for military personnel. It was a powerful testimonial," he added.
Society of Critical Care Medicine (SCCM) 2020 Critical Care Congress. Presented February 17, 2020.
Follow Medscape on Facebook, Twitter, Instagram, and YouTube
Medscape Medical News © 2020

Cite this: Groundbreaking Endovascular Options Combat Desert of Care - Medscape - Feb 27, 2020.