SAN FRANCISCO — Transcatheter mitral valve repair (TMVR) with the MitraClip (Abbott) is a reasonably cost-effective strategy but not cost-saving, even if the device were free, an economic analysis of the COAPT trial indicates.
Use of the MitraClip device cost almost $50,000 up front but saves nearly $12,000 on the back end in terms of follow-up costs, compared with guideline directed medical therapy (GDMT) alone.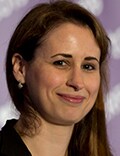 Nevertheless, cumulative 2-year costs were about $35,000 higher per patient with MitraClip repair than with GDMT alone, reported Suzanne J. Baron, MD, MSc, Lahey Hospital and Medical Center, Burlington, Massachusetts, and St. Luke's Mid America Heart Institute, Kansas City, Missouri.
"Given the rising cost of healthcare, it's essential to understand the cost-effectiveness of new therapies, especially when the technology is costly and the target population is large and characterized by significant comorbidities and high rates of healthcare resource utilization," said Baron during a tour-de-force of back-to-back, late-breaking clinical trial presentations at Transcatheter Cardiovascular Therapeutics (TCT) 2019.
As previously reported, the COAPT trial showed a 47% reduction in heart failure (HF) hospitalization and death at 2 years among patients with HF and symptomatic grade 3 or higher functional mitral regurgitation randomly assigned to MitraClip implantation plus GDMT or GDMT alone. Notably, all-cause mortality in this sick patient population was already 29.1% and 46.1%, respectively, at 2 years.
New 3-year data from the trial, also reported at TCT 2019, show even more pronounced benefits and that even patients who crossover from medical therapy after 2 years stand to benefit.
Results of the present study, published simultaneously online in Circulation, show an average cost of $35,755 for the MitraClip procedure and $48,198 for the index hospitalization.
Follow-up costs at 2-years were significantly lower with the MitraClip than with GDMT alone ($26,654 vs $38,345; P = .018), driven by fewer HF hospitalizations. Still, cumulative 2-year costs were higher with the MitraClip device ($73,416 vs $38,345) because of the upfront cost of the index hospitalization, Baron said.
Over a Lifetime
The investigators conducted several analyses modeling in-trial resource use, costs, and health utilities over a lifetime horizon. Because the durability of TMVR benefits is unknown, sensitivity analyses were performed based on three different scenarios assuming that in-trial benefits would either continue indefinitely throughout the patient's lifetime (best case), cease after 2 years (worse case), or decline between years 2 and 5 of follow-up, with no benefit after 5 years (base case).
In the base-case scenario, transcatheter repair with the MitraClip was projected to increase life expectancy by 1.13 years and discounted quality-adjusted life-years (QALYs) by 0.82 years, at cost of $45,648 per patient.
This yielded an incremental cost-effectiveness ratio (ICER) of $40,361 per life-year gained and $55,600 per QALY gained, suggesting that TMVR is of "acceptable economic value," Baron said.
In the best- and worst-case scenarios, the ICERs were $27,733/QALY and $70,592/QALY, respectively. Lifetime expectancy varied more than twofold between the two scenarios, while lifetime costs only varied by around 10%, she noted.
Subgroup analyses suggested TMVR with the MitraClip may be more cost-effective in patients younger than 75 years or who have an ejection fraction less than 30%, but all groups fell within the same cost-effectiveness range, with an ICER below $100,000/QALY gained.
"TMVR increases quality-adjusted life expectancy compared with medical therapy at an incremental cost per QALY gained that's consistent with intermediate to high economic valve based on currently accepted US thresholds," Baron said.
COAPT-Only Patients
The analyses assumed a cost of $30,000 for the device, but additional sensitivity analyses varied the cost, even if the company provided the device for free.
"It still wasn't cost-saving to do the TMVR procedure, and the reason for that really has to do with the survival benefit," Baron said during a press conference. "Patients who live longer utilize more healthcare resources. So even with the free device, while certainly, yes, the costs were lower, it still wasn't cost-saving."
Nevertheless, the cost-effectiveness of TMVR is very similar to an ICER of $61,889/QALY gained reported for transcatheter aortic valve replacement versus medical therapy in high-risk patients in the PARTNER 1 B trial, the authors note. The cost-effectiveness of TMVR is also comparable with other commonly used HF treatments, including implantable cardiac defibrillators and biventricular pacing.
Reporters pressed Baron on the larger issue of technology creep into lower-risk patients, particularly in light of data presented at TCT showing a learning curve for the MitraClip device of about 200 cases.
"The biggest thing to take away from this is that these results are only generalizable to the COAPT population," she said. "We know what happened when we didn't include those patients and that was MITRA-FR — a different population, patients who weren't on as aggressive medical therapy and it wasn't that effective. I haven't done the analysis, but I'm going to guess not a cost-effective procedure in those patients.
"So I agree, this is something that needs to be done at high-volume centers, with patients who are similar to the COAPT population."
The COAPT trial was sponsored by Abbott. The cost-effectiveness analysis was conducted independently at St. Luke's Mid America Heart Institute. Baron reports consulting for Edwards Lifesciences and receiveing advisory board participation/research support from Boston Scientific.
Circulation. Published online September 29, 2019. Abstract
Transcatheter Cardiovascular Therapeutics (TCT) 2019. Presented September 29, 2019.
Follow Patrice Wendling on Twitter: @pwendl. For more from theheart.org | Medscape Cardiology, join us on Twitter and Facebook.
Medscape Medical News © 2019

Cite this: COAPT: MitraClip Adds Years of Life, but at a Steep Price - Medscape - Oct 04, 2019.