NEW ORLEANS — Low-carbohydrate intake appears to predict future atrial fibrillation (AF) risk, independent of traditional AF risk factors and other dietary factors, a new ARIC analysis suggests.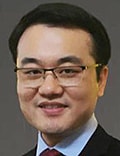 "Our study found that low-carbohydrate diets are associated with increased risk of incident AF in a large prospective study, indicating that this popular weight-control way of restricting carbohydrate intake should be recommended cautiously," lead author Xiaodong Zhuang, MD, PhD, a cardiologist at the first affiliated hospital of Sun Yat-sen University, Guangzhou, China, told theheart.org | Medscape Cardiology.
The debate over whether low-carbohydrate diets — such as the ketogenic, paleo, and Atkins diets — are helpful or harmful is sparked in part by research linking high- and low-carbohydrate diets with increased all-cause mortality. Most studies, however, did not account for whether animal- or plant-based foods replaced carbohydrates and none looked specifically at AF risk.
In the present study, however, "low-carbohydrate diets were associated with an increased risk for incident AF, regardless of the type of protein or fat used to replace the carbohydrate," observed Zhuang.
The findings were published in the Journal of the American College of Cardiology (JACC) in advance of presentation at this week's ACC 2019 Scientific Session (ACC.19).
The analysis used data from 13,385 participants in the ARIC study deemed to be free of AF at baseline who completed questionnaires on their daily intake of 66 different food items. The questionnaire was used along with the Harvard Nutrient Database to estimate daily carbohydrate intake and the proportion of daily calories derived from carbohydrates.
Participants (45% male; 74.7% white) were initially placed into three groups on the basis of carbohydrate intake as a percentage of daily calories: less than 44.8% (low), 44.8% to 52.4% (moderate), and more than 52.4% (high).
At baseline, 34.1% of participants had hypertension, 4.7% had a history of stroke, 4.8% had coronary artery disease, and 4.5% had heart failure. Their average age was 54.2 years and 26.8% were obese (body mass index [BMI], ≥30 kg/m²).
During a mean follow-up 22.4 years, participants with low carbohydrate intake were 18% more likely to develop AF than those with moderate carbohydrate intake (hazard ratio [HR], 0.82; 95% CI, 0.73 - 0.93) and 16% more likely to do so than those with high carbohydrate intake (HR, 0.84; 95% CI, 0.71 - 0.99) after multivariable adjustment, according to results reported in JACC.
For the ACC.19 poster presentation, however, the team categorized participants into carbohydrate-intake quartiles (42.70% or less of daily calories, 42.71% to 48.55%, 48.56% to 54.74%, and at least 54.75%) and examined 1808 cases of AF during follow-up.
The adjusted risk for incident AF was 18% higher with a 1-standard deviation (9.4%) increase in carbohydrate intake as a percentage of energy intake (HR, 0.82; 95% CI, 0.72-0.94).
Participants with the lowest carbohydrate intake were 21% more likely to develop AF than those in the second quartile (HR, 0.79; 95% CI, 0.68 - 0.92), 23% more likely to do so than those in the third quartile (HR, 0.77; 95% CI, 0.64 - 0.93), and 36% more likely to develop AF than those in the highest quartile (HR, 0.64; 95% CI, 0.49 - 0.84).
Restricted cubic spline regression also showed a similar tendency for AF risk in participants with carbohydrate intake below 62% of daily total energy.
Finally, animal- and plant-based low-carbohydrate diet scores were created to explore the effects of specific food sources used to replace carbohydrates.
"We used the Cox hazard regression model to determine the association of incident AF with animal-based or plant-based low-carbohydrate scores and no significant relationship could be found," Zhuang said.
Cox regression models were adjusted for age, sex, race, total energy intake, total fat intake, animal fat intake, total protein intake, animal protein intake, dietary fiber intake, glycemic index, glycemic load BMI, body surface area, smoking, drinking, education level, sport, physical activity, total cholesterol, HDL cholesterol, LDL cholesterol, triglycerides, creatine, uric acid, and presence of hypertension, stroke, diabetes, coronary artery disease, and heart failure, he said.
"It doesn't surprise me that there's more atrial fibrillation in a lower-carbohydrate diet," Andrew Freeman, MD, National Jewish Health, Denver, who is cochair of the ACC Nutrition and Lifestyle Workgroup, told theheart.org | Medscape Cardiology. "I think there's probably a Goldilocks zone where there's not too much and not too little [carbohydrates] that is probably right. Regardless, the overwhelming evidence points us toward a whole food, minimally processed, plant-rich diet."
Although AF could be one of the costs associated with the low-carbohydrate craze, Freeman stressed that the results do not demonstrate causality. Data can be adjusted for confounders but "there is always some degree of uncertainty in studies that rely on dietary questionnaires."
Zhuang said the extensive and rigorous measurement of covariates in ARIC allowed for comprehensive statistical adjustment but agreed that some degree of measurement error is unavoidable for the dietary assessment. Also, diets could have changed during the more than 20 years follow-up, AF type could not be determined, and because most AF events were found through hospital discharge codes, the investigators were unable to identify individuals with symptomatic AF or those managed in the outpatient setting.
"We conducted a time-varying sensitivity analysis spanning 6 years to minimize the bias as much as possible and the result was similar, although the change after 6 years could not be assessed because of the unavailable data in the ARIC study," Zhuang said.
The investigators suggest that people who follow low-carbohydrate diets can experience more inflammation because they tend to eat fewer vegetables, fruits, and grains, which are known to reduce inflammation. Another possible explanation is that eating more protein and fat in lieu of carbohydrate-rich foods might lead to oxidative stress. Both inflammation and oxidative stress are implicated as central mediators of AF in several lines of evidence. The observed effect also could be related to an increased risk for other forms of cardiovascular disease.
"More randomized controlled trials, with rigorous control of food types and alternative energy sources are needed to confirm this hypothesis, although it is difficult because of the long duration of study required," Zhuang said.
The ARIC study was supported by the National Institutes of Health/National Heart, Lung, and Blood Institute. Collaborating researchers received support from the National Natural Science Foundation of China and Natural Science Foundation of Guangdong Province.
J Am Coll Cardiol. Published online March 12, 2019. Abstract
American College of Cardiology (ACC) 2019 Scientific Session: Abstract 1123-310. To be presented March 16, 2019.
Follow Patrice Wendling on Twitter: @pwendl. For more from theheart.org | Medscape Cardiology, follow us on Twitter and Facebook.
Medscape Medical News © 2019

Cite this: Low-Carb Diet May Increase Atrial Fibrillation Risk - Medscape - Mar 12, 2019.