SAN DIEGO — The safety and efficacy of hypoglycemic agents for patients with chronic kidney disease (CKD) and concomitant diabetes will be addressed in several high-impact clinical trials that will be presented here at Kidney Week 2018: American Society of Nephrology (ASN) Annual Meeting.
"Type 2 diabetes is very common among patients with CKD, but having kidney disease restricts the number of glucose-lowering medications that can be prescribed because many of them are not adequately cleared by the kidneys, or their clearance is unpredictable in patients with low kidney function," said Benjamin Humphreys, MD, PhD, from the Washington State University School of Medicine in St. Louis, who is cochair of the meeting's program.
There is a "real clinical need" for additional medications, and results from clinical trials of two such drugs will be presented, he said.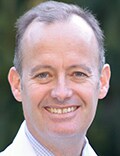 CARMELINA (NCT01897532) is a clinical trial assessing kidney and cardiovascular outcomes in patients with type 2 diabetes and CKD treated with linagliptin (Tradjenta, Boehringer Ingelheim).
These patients are at extremely high risk for cardiovascular disease because of kidney disease, Humphreys pointed out. The trial will also assess whether the dipeptidyl peptidase 4 (DPP-4) inhibitor can safely and effectively lower glucose, which would be an important advance, he added.
BEST (NCT02558296) is evaluating the safety and effectiveness of bexagliflozin, a sodium glucose transporter 2 (SGLT2) inhibitor, in patients with type 2 diabetes and stage 3a/3b CKD. The primary end point of this study is hemoglobin A1C (HbA1c) level after 24 weeks of treatment.
"The safety of these drugs is important because hypoglycemia with glucose-lowering agents is very common among CKD patients," Humphreys explained. If HbA1c is lowered too sharply, patients with kidney disease could be at real risk for hypoglycemia and its sequelae.
There will also be a stellar lineup of four plenary speakers at the meeting.
Cells, Genomics, and Artificial Intelligence
Eric Betzig, PhD, will show never-before-seen images of cells and tissues, live and in 3 dimensions, using lattice light-sheet microscopy. The technique, which overcomes the limits of resolution for light microscopes, earned Betzig and his colleagues, Stefan Hell, PhD, and William Moerner, PhD, the 2014 Nobel Prize in chemistry.
Aviv Regev, PhD, is coleader of the Human Cell Atlas Consortium, which is mapping trillions of cells in the human body in the hope that the worldwide project will provide roadmaps to human disease. She will showcase the remarkable advances made in genomics technology in recent years.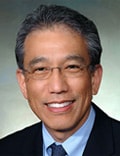 "Griffin Rodgers is very translational in terms of sickle cell anemia," said ASN President Mark Okusa, MD. And "Robert Califf will be dealing with global population health and how this information needs to be harnessed through machine learning and artificial intelligence," he told Medscape Medical News.
The scope of the meeting has expanded to include a number of other societies. For example, the ASN is working with the American Diabetes Association to focus on diabetic kidney disease, Okusa reported.
In addition, a program with the American Society of Transplantation will explore thorny transplantation issues, and the Centers for Disease Control and Prevention will help improve the quality of care in dialysis units and reduce the risk for infection.
The ASN also works with international sister organizations — the European Renal Association–European Dialysis and Transplant Association and the International Society of Nephrology — to bring a global perspective to the science of nephrology.
"These are just a few examples of how we collaborate with other societies to ensure that we communicate with them and have good relations around the world," Okusa said.
The level of social media engagement that takes place during Kidney Week has grown at an exponential pace over the past number of years.
"Not only trainees, but faculty, physicians, and staff are joining in what is almost a parallel conversation on Twitter," said Humphreys. It can be an efficient way of exchanging information between participants and drawing attention to exciting talks.
The Kidney Stars program brings in young people who might still be in medical school but who have expressed an interest in nephrology. Each young "star" is assigned a mentor during the meeting. It is a fun way to expose the next generation of nephrologists to the excitement of the field, Humphreys explained.
"What I want people to come away with from the meeting is a sense that nephrology is vibrant, both in the clinical arena and in the basic science behind renal disease," Okusa said.
"It's the largest kidney meeting in the world and it really brings a lot of people together from around the world," he added. "We hope people will come away with the most clinically advanced paradigms in renal diseases available anywhere."
Humphreys has disclosed no relevant financial relationships. Okusa reports receiving research grant support from Pfizer and AM-Pharma and has equity in Adenosine Therapeutics, LLC.
Follow Medscape on Twitter @Medscape
Medscape Medical News © 2018

Cite this: Treating Diabetes in Patients With CKD at Kidney Week - Medscape - Oct 17, 2018.