ORLANDO — The use of artificial intelligence to detect sepsis several hours before a patient meets the clinical definition is one of the top three research abstracts that will be presented at the upcoming Society of Hospital Medicine (HM) 2018 Annual Meeting.
Finding sepsis early could have profound implications for hospitals, said Ethan Cumbler, MD, from the University of Colorado School of Medicine in Denver, who is director of the research, innovation, and vignettes section of the conference. One in three patients who die in a hospital have sepsis, according to the Centers for Disease Control and Prevention.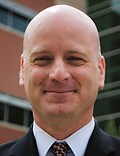 A second abstract looks at the effect of a multipronged intervention — including clinician education, unit champions, and sleep-promoting items — on the quietness of the hospital environment over time.
"This will resonate with anyone who's been a patient," said Cumbler.
And the third examines a mentored handoff protocol, previously shown to be effective in small populations and limited kinds of hospitals, in 32 hospitals of different types, sizes, and specialties.
The impact of findings related to hospital medicine is growing. "I think we're seeing a real trend toward multicenter quality improvement," said Cumbler.
"This is fantastic to see because it reflects a higher level of rigor and generalizability," he pointed out.
Rapid-Fire Updates
Clinical updates, which have been popular in the past, are scattered throughout the three-day program. Updates will be presented on topics such as diabetes management, pharmacology, infectious diseases, and chronic obstructive pulmonary disease.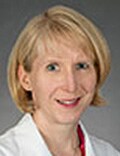 This year, a rapid-fire session has been added that will help hospitalists understand when they should consider consulting an interventional radiologist or transferring a patient to a hospital that has an interventional radiology suite, said Kathleen Finn, MD, from Massachusetts General in Boston, who is program director for the conference.
For instance, "if the patient needs a biopsy and it's looking like surgery could be high risk, sometimes an interventional radiologist can get needles in and get biopsies," she said.
The development of new drugs has opened up treatment options in other specialties, but they sometimes come with severe adverse effects.
The Downside of Immunotherapies and Biologics
Immunotherapies, for instance, are revolutionizing cancer care, but with them come sometimes-serious effects that hospitalists are beginning to see. Yelena Janjigian, a medical oncologist from Memorial Sloan Kettering in New York City, will brief hospitalists on what to look for.
And complications related to new biologic agents will be described by Sharon Kolasinski, MD, a rheumatologist and specialist in complementary and alternative medicine at the University of Pennsylvania in Philadelphia.
Delirium is back this year, but this time with a twist, said Cumbler.
"There are new data on delirium, which is kind of exciting because delirium has been with us for thousands of years. We'll frequently go decades in which we don't have an advance in our understanding of how to prevent and treat it," he said. "This year, though, we have some particularly interesting data around delirium at the end of life."
Clinicians have been taught that certain medicines treat delirium and others cause it. But are the rules different for a person with delirium who is dying than for such a person who will likely recover? That is the issue that Cumbler will address this year; his talk on delirium last year was delivered to a standing-room-only crowd.
Options for midcareer hospitalists — now that the specialty is more than 20 years old — will be highlighted during the conference, Finn reported.
"We're looking to show hospitalists how to take their careers to the next level — to join leadership or switch to teaching, for example," she said. Sessions will also address ways to prevent burnout and lengthen hospitalists' careers.
This is the first time the HM meeting will be held in Orlando, and the theme-park haven helped inspire program titles, such as "Too Much Butterbeer? Interpreting Liver Function Tests," "Sleeping Beauty Has Bedsores," and "Finding Nemo: How to Choose Antibiotics in Multiresistant Bugs," Finn noted.
She said she hopes the surroundings will "activate attendees' inner child" and curiosity and inspire personal discoveries through the 130 educational sessions, 20 educational tracks, and more than 200 exhibitor booths.
Cumbler and Finn have disclosed no relevant financial relationships.
Follow Medscape on Twitter @Medscape and Marcia Frellick @mfrellick
Medscape Medical News © 2018 WebMD, LLC

Send comments and news tips to news@medscape.net.
Cite this: Sepsis Alerts, Better Sleep, Handoffs Top Hospital Meeting - Medscape - Apr 03, 2018.