LONDON — Several US states are destined to become neurology "deserts" because of a projected shortage of specialists, a finding that has major implications for the care and treatment of patients with Alzheimer's disease (AD).
These new findings "highlight the need for training and education, starting as early as medical school or nursing school, and putting together geriatric and dementia-type of programs for medical students and residents," Anitha Rao, MD, co-founder, Neurocern Inc, Palo Alto, California, told Medscape Medical News.
The study was presented here at the Alzheimer's Association International Conference (AAIC) 2017.
"Desert Zones"
Dr Rao described Neurocern as "a tech start-up company" aimed at empowering caregivers of patients who have dementia with "very relevant, customized care plans." The company, she said, helps families with a member diagnosed with AD but also other dementia types.
"We give them a roadmap of what to do on a day-to-day basis, but also which physician to see, and what type of questions to ask."
For the study, Dr Rao used population health data from the Centers for Medicare & Medicaid Services as well as the Alzheimer's Association "Facts and Figures" annual report, to get an idea of the current and projected number of patients with dementia.
The prevalence of dementia is expected to increase by 40% by 2025, bringing the diagnosed population from 5.2 million in 2016 to 7.1 million in 2025.
Dr Rao's team translated those statistics into total estimated AD and related dementia (ADRD) populations by state, based on a 50% estimated ADRD rate of undiagnosed cases.
They also accessed American Academy of Neurology research on the coming shortage in the neurology workforce, also predicted for the year 2025.
For each of the 50 states, Dr Rao created an Alzheimer's Disease and Related Disorders Neurology Desert Index (ANDI), which is the projected ratio of neurologists per 10,000 patients with dementia. The ANDI values ranged across states from 5 to 57.
When states were ranked, 20 had an ANDI score of 5 to 9. These states have a current dementia population of 1,638,800, which is projected to reach 2,068,000 in the next 8 years.
Dr Rao labeled these 20 states "desert zones" where there will likely be a high prevalence of dementia with a low number of neurologists providing them with care.
Five of these states — led by Wyoming and followed by North Dakota, South Carolina, South Dakota, and Oklahoma — had the lowest projected specialist-to-population ratio, so were considered the biggest "neurology deserts," said Dr Rao.
States with a low ADNI score are not entirely rural. Some of those with the worst scores — for example, Hawaii and Vermont — have academic medical centers, noted Dr Rao.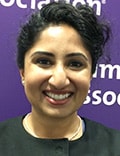 "What would be interesting would be to take these deserts and break them down by county, but we don't have that data."
Dr Rau agreed that the rate of other specialists — such as cardiologists or oncologists — to population might also be low in these "desert" areas.
"But what is alarming is that the number of dementia patients is rising so fast; it's expected to triple in the coming years," she said.
State budgets may be unable to handle such an increase, she added. "People say that dementia is going to bankrupt Medicare."
She noted that state budgets also include Medicaid, which funds nursing homes, a cost that can only go up with an aging population.
Wake-up Call
The new results are a "wake-up call" for policymakers because if things don't change, utilization of healthcare services will "spike" in these desert states, which will have "downstream effects" on Medicare and Medicaid, said Dr Rao.
"When you don't have access, you use the system that you do have more; so you may go to the hospital for no reason, or you may go to the emergency department for something preventable. We know that about 25% of ER [emergency room] visits and hospitalizations can actually be prevented through proper care management of dementia."
The study results might be good news for new neurologists. "Residents should see these deserts as opportunities for employment and a chance to make a difference in that community," said Dr Rao.
Other than increased recruitment, how else can access to care be improved in these desert zones? In addition to training primary care practitioners to care for patients with dementia, it's important to educate students, said Dr Rao.
"When I was a resident, there was no formal rotation in dementia clinic, so making that a mandatory thing would be very helpful."
It's also important to extend telemedicine in these areas, and to look at other innovative opportunities, she said.
That's where companies like Neurocern come in. "We provide families who are living in these deserts and elsewhere access to expert tools."
Neurocern is looking to expand to include caregiver services in the areas of stroke, Parkinson's disease, and multiple sclerosis, said Dr Rao, and is interested in possibly moving into jurisdictions beyond the United States.
Alternative Approach
Commenting on the study for Medscape Medical News, Keith Fargo, PhD, director of scientific programs at the Alzheimer's Association, said many of the "millions and millions" of people who will develop dementia in the coming years will live in places with few, if any, specialists.
"The question is, will they need neurologists, or are there other ways that we can provide care and support?"
Offering specialists incentives to relocate to desert areas is something policymakers should look at, but it may not always "make economic sense," said Dr Fargo.
"Because of economic reasons and demographic reasons, we are probably not going to meet this challenge simply by recruiting highly trained specialist neurologists out to Wyoming or North Dakota."
An alternative approach would be to educate and train the workforce that already exists in these areas, he said. "We need to do a better job of training our primary care physicians, and we need to do a better job or training nurse practitioners and physician assistants."
Dr Rao is an employee of Neurocern.
Alzheimer's Association International Conference (AAIC) 2017. Abstract 561. Presented July 16, 2017.
For more Medscape Neurology news, join us on Facebook and Twitter
Medscape Medical News © 2017

Cite this: US Facing Severe Neurologist Shortage - Medscape - Jul 17, 2017.