SAN DIEGO, California – The novel vesicular monoamine transporter type 2 (VMAT2) inhibitor deutetrabenazine (Austedo, Teva) is effective, improves quality of life, and is relatively safe over the long-term in adult patients with moderate to severe tardive dyskinesia (TD), according to a series of posters presented here at the American Psychiatric Association (APA) 2017 Annual Meeting.
In the ARM-TD trial, which included 117 patients with TD, those who received the active drug for 12 weeks not only had greater improvement in scores on the total Abnormal Involuntary Movement Scale (AIMS) compared with those who received matching placebo (the primary endpoint) but also had improved scores on the scale's individual components.
Results from the AIM-TD trial, which included almost 300 TD patients, showed that those who received deutetrabenazine had better quality-of-life scores on the modified 24-item Craniocervical Dystonia Questionnaire (mCDQ-24) than the placebo group.
Both phase 3 trials also showed that the active treatment group had greater improvement in scores on the Clinical Global Impression of Change (CGIC) and that outcomes improved even for those who had comorbid mood disorders. Further, in an open-label extension, the drug was shown to be effective for up to 54 months.
"In both studies, we saw significant reduction in tardive dyskinesia starting as early as 2 weeks on the AIMS scale," global principal investigator (PI) for AIM-TD and co-PI for ARM-TD Karen E. Anderson, MD, Georgetown University, Washington, DC, told Medscape Medical News.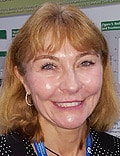 "In clinical practice, if you start patients on this drug, you could potentially see a very early response, which is incredibly encouraging," added Dr Anderson.
In February, the manufacturer announced that the US Food and Drug Administration (FDA) granted priority review for the drug on the basis of the ARM-TD and AIM-TD studies. August 30 has been assigned as the Prescription Drug User Fee Act goal date.
If approved, the drug would be the second approved by the FDA for the treatment of TD, following valbenazine (Ingrezza, Neurocrine Biosciences) in April.
Clinically Meaningful Improvement
The drug is a deuterated form of the VMAT2 inhibitor tetrabenazine (Xenazine, Lundbeck). It was approved in April by the FDA to treat chorea associated with Huntington's disease.
TD is a movement disorder thought to be caused by exposure to dopamine-receptor antagonists, such as antipsychotics.
In the ARM-TD trial, 117 patients aged 18 to 75 years who had TD were randomly assigned to receive either titrated deutetrabenazine (n = 58) or matching placebo (n = 59). In the AIM-TD trial, 298 adult patients were randomly assigned either to receive the study drug at daily fixed doses of 12 mg (n = 75), 24 mg (n = 74), or 36 mg (n = 75) or to receive matching placebo (n = 74).
In ARM-TD, scores on the overall AIMS were significantly reduced in the deutetrabenazine group compared with the placebo group (-3.0 vs -1.6, respectively; P = .02). The findings were similar in the AIM-TD trial for those receiving daily doses of 24 mg (-3.2) or 36 mg (-3.3) vs placebo (-1.4; P = .003 and .001, respectively).
In addition, the ARM-TD patients who received the study drug had significantly greater improvement than the placebo group at week 12 on the individual AIMs measures of lips/perioral and jaw scores (P = .04 and P < .001, respectively).
The treatment also had "a higher odds of minimizing or reducing abnormal involuntary movements to 'minimal/extreme normal' in five of seven individual AIMS components compared with placebo, with twofold or higher odds of improvement in the lips/perioral area, jaw, and upper extremities compared with placebo," write the investigators.
Pooled data from AIM-TD of those receiving the 24-mg and 36-mg daily doses showed significant improvements vs placebo on all of the components of AIMS except for muscles of facial expression.
AIM-TD findings also showed that the 24-mg and 36-mg groups had "clinically meaningful" overall differences in quality of life on the mCDQ-24 (-3.5 and -4.4, respectively, vs placebo). The 24-mg group demonstrated significant improvements in the pain and stigma subdomains, and the 36-mg group showed significant improvements in the subdomains of activities of daily living, pain, social life, and stigma.
"It's great that we can reduce [impaired] movements, but it's even better if you notice it and feel like your social stigma is less and you can go out and be more a part of society, or if you can feel that your pain is less," said Dr Anderson.
Long-term Safety Data
In a pooled analysis of both trials (which included all of the participants who received placebo, those who received deutetrabenazine in ARM-TD, and those who received 24 mg or 36 mg of the study drug), the odds ratio (OR) was 2.12 for being "much improved" or "very much improved" on the CGIC for the active-treatment vs placebo groups (P = .005).
Among the 97 patients who had a mood disorder (depression or bipolar disorder), 47% of the active-treatment group vs 26% of the placebo group were "much improved" or "very much improved" (OR, 2.76; P = .03). The difference among the 161 patients with a psychotic disorder was not significant (41% vs 32%, respectively; OR, 1.38).
However, "the self-reported treatment benefit in patients...may be underestimated due to their lack of awareness of their condition or cognitive impairment associated with schizophrenia/schizoaffective disorders," write the investigators.
An open-label extension (OLE) phase with 304 of all participants showed a mean improvement in AIMS score of -5.1 at week 54 for all, -5.4 for those who had previously received deutetrabenazine, and -4.6 for those who had previously received placebo. The mean total daily dose at week 54 was 38.1 mg.
The most common adverse events (AEs) in the OLE study were anxiety, somnolence, depression, headache, diarrhea, nasopharyngitis, and fatigue – although all reports were low.
Exposure-adjusted incidence rates (EAIR) of long-term treatment "were comparable to those observed with short-term placebo and deutetrabenazine, indicating no evidence of cumulative toxicity," write the investigators.
Two patients had serious AEs that were deemed "possibly" related to treatment: one patient experienced stress urinary incontinence, and one engaged in an intentional overdose/suicide attempt. Study withdrawals due to AEs were uncommon (EAIR for all OLE patients, 0.08), as were AEs leading to dose reductions (EAIR, 0.17) and suspensions (0.09).
Dr Anderson reported that the investigators plan to keep the OLE phase going. "So far, we think it's very safe, based on the 54-week data, but we want to look at it all longer term."
TD Incidence, Prevalence
Another Teva-sponsored poster during the same session showed estimates of newly diagnosed cases and prevalence of TD in the United States.
Although there was a steady decrease in incidence between 1997 and 2010 as use of typical antipsychotics was transitioned to use of atypicals, "the burden of TD remains high, and the model predicts the incidence and prevalence to slowly increase, with no change in TD severity," write Amit Dhir, with SmartAnalyst Inc, in New York City, and colleagues.
The model estimated TD incidence at 25,651 cases in 2016 (10.6 per 100,000 US adults). The forecast for 2025 is for 27,310 cases. The prevalence of TD was estimated to be 573,000 patients in 2016, or 9% of the antipsychotic-using population.
In both 2016 and 2025, the model estimated that 32% of the "prevalence pool" would have severe TD.
"These rates are higher than I expected," commented Aly Hassan, MD, associate clinical professor at the University of Arizona in Tucson and staff psychiatrist at the Phoenix Veterans Affairs Health Care System.
"At what point would you diagnose tardive dyskinesia? At what burden of illness would you diagnose? Many of the symptoms like restlessness may not be due to it but to akathisia or anxiety, etc," Dr Hassan told Medscape Medical News.
"Interesting data, but more data are probably needed."
Hats and Gloves
Former APA President Jeffrey Lieberman, MD, professor and chair of psychiatry at Columbia University and psychiatrist-in-chief at the New York–Presbyterian Hospital Columbia Medical Center, New York City, said that because the study is pharma-sponsored, "I'm immediately suspicious," especially because the company has a new medication for the treatment of TD.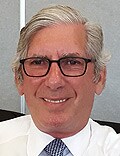 "On the other hand, this information is good to know. And it's good that they're using their resources to do this type of study," he said.
However, Dr Lieberman noted that TD should not be considered as significant as it once was.
"The concern about [TD] began to subside after clozapine and the so-called second-generation, third-generation antipsychotics were introduced, because they had a lower TD side effect liability," he said.
"Nevertheless, there is a group of people who either had TD from prior exposure or will develop TD with subsequent exposure, even to the newer antipsychotics with a lower TD liability."
He added "as a qualifying statement" that although these newer medications may have less TD side effects, they have other side effects that can be a problem. "So they're not completely free of anything. But at least there's nothing that's rousing the concern like tardive dyskinesia did, at least initially."
Dr Lieberman went on to say he questions the need for new TD treatments. "Wearing hats for men or wearing gloves for women used to be popular. This is like going into the hat or glove business after they've become almost [obsolete]," he said.
"There Will Always Be a Need"
Dr Hassan, who was not involved with any of the research, respectfully disagreed.
"There will always be a need for these types of treatments," he said, adding that he trained in a unit that had elderly patients, many of whom had TD.
"That was sobering," said Dr Hassan. "In 60 years of psychotropic treatment, there haven't been many changes. The expectation is that medicines like clozapine would be able to fight better and give less side effects and we would be more liberal in prescribing it. But we just don't know about that."
TD "is a serious problem, and we need to be careful about it," he concluded. "It's disfiguring and problematic, and patients are suffering. I would be cautious about a new medicine for treating them, so that we don't add to their burden. But I'd say: watch, take your time, and discuss the risks and benefits with each patient."
All of the studies were funded by Teva Pharmaceutical Industries. Dr Anderson is a scientific advisor for Teva and Prana and receives salary support from the Griffin Foundation. Dr Hassan reports no relevant financial relationships.
American Psychiatric Association (APA) 2017 Annual Meeting. Poster abstracts P7-001, 005, 006, 007, 009, 010, and 011; presented May 23, 2017.
Follow Deborah Brauser on Twitter: @MedscapeDeb .
Medscape Medical News © 2017

Cite this: New Drug Safe, Effective for Tardive Dyskinesia - Medscape - Jun 06, 2017.