SAN DIEGO, California – Many psychiatric residents in the United States are underprescribing the second-generation antipsychotic clozapine, despite having patients with schizophrenia who qualify for treatment, new research suggests.
In a survey of 164 residents, 41% said they were uncomfortable initiating this therapy for their patients, and another 41% said they were somewhat comfortable doing so. Only 18% said they felt "very comfortable" with the process.
The main reason cited for the low comfort levels was concern about the drug's side effect profile. However, 82% of the residents' patients who were receiving clozapine experienced significant improvement in symptoms. and only 4% experienced significant adverse events.
The second most common reason given for not feeling comfortable prescribing the medication was a lack of training about how to use the drug. Only 31% of respondents reported that a "clozapine clinic" ― a controlled environment for hands-on learning ― had been incorporated into their program.

"Clozapine is an important drug, and if a patient meets the criteria for it, they should not have to suffer because a [clinician] does not feel comfortable," lead author Balwinder Singh, MD, chief psychiatry resident at the University of North Dakota School of Medicine and Health Sciences, Fargo, told Medscape Medical News.
Dr Singh presented the findings here at the American Psychiatric Association (APA) 2017 Annual Meeting.
Prescribed to 5% of Eligible Patients
Commenting on the results, APA President Jeffrey A Lieberman, MD, professor and chair of psychiatry at Columbia University and psychiatrist and chief at the New York Presbyterian Hospital Columbia Medical Center, New York City, said that "it's high time" that more of an effort be made into investigating the limitations of clozapine use.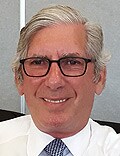 "The whole issue of these barriers to utilization is shameful, and it's embarrassing to the mental health field and the psychiatric profession," said Dr Lieberman.
"This is a treatment that was approved in the US in 1989 and has shown to have superior efficacy that has been replicated numerous times, yet its use has only been applied to a fraction of the people it can benefit."
Although the treatment has been associated with the serious adverse events, including agranulocytosis, toxic megacolon, seizures, myocarditis, and dilated cardiomyopathy, it produces fewer or no extrapyramidal symptoms, such as tardive dyskinesia or dystonia, in comparison with typical antipsychotics, noted Dr Singh.
It is also "the only antipsychotic with a demonstrated significant three- to sixfold reduction in suicidality in patients with schizophrenia," he added.
The APA, the UK's National Health Service's National Institute for Health and Clinical Excellence, and the Schizophrenia Patient Outcomes Research Team have issued guidelines recommending treatment of schizophrenia with clozapine.
Still, it is currently being prescribed to only 5% of patients in the United States who meet criteria for its use, write the investigators. Although past research has examined why mental health prescribers overall are underprescribing the medication, "no previous survey has been conducted to assess the US psychiatric residents' level of comfort."
The researchers sent online surveys to the directors of residency programs affiliated with the Accredited Council for Graduate Medical Education. The surveys were completed by 164 current residents (52% women, 84% between the ages of 25 and 34 years). Of these respondents, 63% were in postgraduate year 3 or higher; the remaining 37% were in earlier stages of their training.
Reassuringly, 99% reported being aware that clozapine was used for treatment-resistant schizophrenia, which is what it is indicated for.
In addition, 84% of the respondents were aware of its use for recurrent suicidal behavior, 76% were aware of its use for untreatable extrapyramidal side effects/tardive dyskinesia, and 56% for its use for Parkinson's disease psychosis when standard treatment has failed.
Two thirds of respondents reported that they had patients who met the criteria for use of clozapine, and two thirds of these respondents said they had from one to five patients currently taking the medication. Only 5% said their patients stopped using the treatment.
Processes Needed
When respondents were asked about patient factors that may lead to delays in the initiation of clozapine, 92% cited concerns about regular blood monitoring, 49% about significant medical factors/complications, 35% about obtaining baseline blood tests, and 34% about tolerability.
In addition, 41% cited side effect profile as the reason for being uncomfortable prescribing clozapine, and 38% cited limited experience. A total of 83% of the residents said that having a clozapine clinic would make them more comfortable in prescribing the medication.
Although Dr Singh noted the high percentage of respondents who reported being uncomfortable prescribing the treatment, he said the findings should be considered as "pilot data" and so may not be generalizable to all residents in the United States.
Following the presentation, an audience member asked whether the residents whose programs did not include clozapine clinics were polled about how often their attendees were prescribing clozapine, "because residents take their cues from their clinical supervisors."
"No, we didn't ask that question," answered Dr Singh, who is currently helping to run the newly opened clozapine clinic at his program ― the only one in North Dakota.
He later noted that if a program does not have a clozapine clinic of its own, there should still be a process in place for giving hands-on experience with the treatment. "The clinic is just a way to train your residents better."
"Shameful and Self-defeating"
Dr Lieberman told Medscape Medical News that efforts to alleviate barriers and expand use of the drug have not been successful. "And that is just shameful and self-defeating."
He added that this is "a very good example of how the country's healthcare policies and system are not working properly. It's unquestionable that if there was an expanded use of clozapine, the burden of illness for people with schizophrenia would be reduced. And the cost for caring for them would diminish.
"So there would be cost benefit, a clinical benefit, and a humanitarian benefit. But the use has not budged over the last 2 decades," said Dr Lieberman.
He noted that the survey shows that residents are getting limited exposure to the treatment, "but it sounds like they're very amenable to potentially use it. That's not to say they would use it, because a lot of people have gotten training over the last 2 decades and they're still not using it."
The reasons cited, such as the hassle of having to perform blood draws, are just excuses, Dr Lieberman said.
"You can do cheerleading, but I don't know how that far that gets you. The question really is, if you want to get more directive or heavy-handed: should you introduce a requirement in the residency curriculum? Or should you incentivize or require clinicians to use it? But how would you do that?" he wondered.
"I'm only expressing a personal view, but I think the government should be more directive in terms of how it structures healthcare financing and systems," added Dr Lieberman.
"And in that context, I think the psychiatric profession, whether it's through the APA or other organization, should be more proactive in doing things that will increase the usage of evidence-based treatments that are not being sufficiently utilized."
Dr Singh has disclosed no relevant financial relationships. Dr Lieberman has received research grants from Alkermes, Biomarin, EnVivo/Forum, Genentech, Novartis/Novation, and Sunovion. He also writes an ongoing column for Medscape Medical News.
American Psychiatric Association's (APA) 2017 Annual Meeting. Focus on Academic Psychiatry, No. 2, presented May 22, 2017.
Follow Deborah Brauser on Twitter: @MedscapeDeb .
Medscape Medical News © 2017

Cite this: Underutilization of Clozapine 'Shameful, Embarrassing' - Medscape - May 23, 2017.