Compared with placebo, a single dose of aspirin (acetylsalicylic acid), 500 mg to 1000 mg, provides some benefit to adults with frequent episodic tension-type headache (TTH) in terms of less frequent use of rescue medication and being satisfied with treatment, a new review has found.
However, the authors say, the amount and quality of the evidence were very limited, so results should be interpreted with caution.
This doesn't necessarily mean that aspirin doesn't work well for some patients with TTH, but the right type of studies may not have been carried out, said review author R. Andrew Moore, PhD, Pain Research and Nuffield Department of Clinical Neurosciences, University of Oxford, Oxford, United Kingdom.
"Maybe the issue is not so much that the drugs are not working terribly well; it's just that they're not working terribly well in people who are having as many as 10 to 15 headaches a month," he told Medscape Medical News.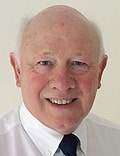 The paper was published online January 13 in the Cochrane Database of Systemic Reviews.
Common Disorder
TTH affects about 1 person in 5 worldwide. "It's the most common painful disorder that people get," which is why it's important to know more about it, said Dr Moore.
This headache type can be infrequent (less than 1 headache a month), frequent episodic (2 to 14 headache days a month), or chronic (15 or more headache days a month).
Until recently, professional strategies for the management of TTH were largely extrapolated from those used for migraine. The World Health Organization essential drug list, for example, does not include an indication for the management of TTH.
That leaves clinicians having to diagnose TTH mainly by the absence of features found in other headache types, especially migraine, said the authors. Patients often don't seek formal care from health services and instead self-medicate.
Many reach for aspirin, a generic over-the-counter analgesic widely used to treat mild to moderate pain. In addition to headache pain, it's used for inflammatory conditions, such as rheumatoid arthritis, and in low doses as an antiplatelet agent in cardiovascular disease. A potent gastrointestinal irritant, it may cause discomfort, ulcers, and bleeding.
Suppression of prostaglandin synthesis is believed to underlie the analgesic effects of aspirin. Among other things, prostaglandins play an important role in mediating inflammatory and nociceptive processes.
For the review, the authors searched databases and other sources for randomized, double-blind, placebo-controlled studies that used oral aspirin for symptomatic relief of an acute episode of TTH. Only five studies met the inclusion criteria, which Dr Moore said was somewhat surprising.
"We thought there must be a lot of evidence and we just hadn't looked for it, but when we did look, we found there wasn't much evidence on aspirin — and not much evidence on other analgesics like paracetamol or ibuprofen either."
On the other hand, since "right throughout pain, our knowledge is poor," it perhaps shouldn't be surprising that few studies on the topic exist, said Dr Moore.
The included studies compared 1000 mg of aspirin with placebo in 767 participants and 500 or 650 mg of aspirin with placebo in 405 participants.
All study patients had frequent episodic TTH and experienced moderate or severe pain at the start of treatment. They took just one treatment dose per headache episode.
Primary Outcome
The primary outcome was that preferred by the International Headache Society (IHS): pain-free status at 2 hours according to any standard method of pain assessment and without the use of rescue medications.
None of the studies reported this primary outcome or pain-free rates at any other time point. One study reported the number of participants who experienced "total relief" and "worthwhile effect" at 2 hours, an outcome the authors considered equivalent to their secondary outcome of no or mild pain at 2 hours.
Four studies reported an outcome related to group mean pain intensity and differences between groups, but they used scales to measure pain intensity and reported different outcomes, so no pooled analysis was possible.
It's unclear why the studies didn't use the main preferred outcome, although some studies may have predated the IHS guidelines, said Dr Moore. "Maybe people didn't read the IHS guidelines, or maybe they didn't care about the IHS guidelines."
Although all the studies were randomized and controlled, the authors judged the quality of the evidence as low to very low, in part because "almost all were not reporting results in any consistent manner," said Dr Moore.
Other problems that severely limited analyses and downgraded the assessment of the quality of the results were the small number of studies, lack of data for different doses and for active comparators, and the small size of some studies.
The analysis showed that numerically better results were reported for 500, 650, and 1000 mg of aspirin than for placebo (very-low-quality evidence). There were sufficient data for efficacy analysis of only the 1000-mg dose.
The use of rescue medication was lower with 1000 mg of aspirin than with placebo (2 studies, 397 participants); 14% of participants used rescue medication with 1000 mg of aspirin compared with 31% with placebo (number needed to treat [NNT] to prevent one outcome, 6.0; 95% confidence interval [CI], 4.1 - 12) (low-quality evidence).
Two studies provided dichotomous data for Patient Global Evaluation of treatment at the end of the study. The authors combined the top two categories for both studies to determine the number of participants who were "satisfied" with treatment. Aspirin at 1000 mg produced more satisfied participants (55%) than did placebo (37%), with an NNT 5.7 (95% CI, 3.7 - 12) (very-low-quality evidence).
"Given the sparse data, slightly different scales used to measure the outcome, different time points at which it was measured and post hoc nature of the analysis, these results should be regarded as exploratory and interpreted with caution," the authors conclude.
Adverse Events
There were no significant differences between 1000 mg of aspirin and placebo in the number of patients experiencing adverse events (risk ratio [RR], 1.1; 95% CI, 0.8 - 1.5) or 500 or 650 mg of aspirin and placebo (RR, 1.3; 95% CI, 0.8 - 2.0) (low-quality evidence).
No serious adverse events occurred in any of the studies. Specific adverse events were inconsistently reported, and there were too few events for analysis, said the authors. Only one study reported on how missing data were handled.
None of the studies provided information on the mean number of headaches experienced by participants before study entry. It's also unknown whether the study results apply to people with infrequent headaches (one headache day per month or less), a population that, said the authors, may not consult a doctor or need medical management but use simple analgesics for pain relief.
And because the overwhelming majority of study participants had severe headache pain, they may represent a population "possibly more difficult to treat than is the norm," the authors write.
Given how common episodic TTH is, the evidence for its treatment efficacy is pretty trivial, commented Dr Moore.
"In migraine, loads of high-quality studies have been done with lots of different outcomes, but that's because pharmaceutical companies discovered triptans, which are specifically designed to treat migraine," he said. "Nobody is going out to find drugs specifically to treat tension-type headaches."
Dr Moore noted that he and his colleagues "didn't find a single study of a triptan in tension headaches."
The new review is just one piece of evidence, said Dr Moore. "Each of these reviews constitutes a brick of evidence; it's only when you've got all the bricks coming together that you can build something out of it."
Future studies should be adequately powered to detect the magnitude of any effects, not simply a statistical difference from placebo, and should investigate different doses and formulations, said Dr Moore.
"I'd like to see aspirin and ibuprofen and paracetamol tested, because those are the three main OTC [over-the-counter] drugs, and I'd like to see them tested in people who have a range of frequencies of TTH so, for example, people with 1 to 5 headaches a month, 5 to 10 headaches a month, and 10 to 15 headaches a month. That would tell us an awful lot about the efficacy of these drugs in those people but it might also tell us a little bit about the condition itself."
The "pain-free at 2 hours" outcome may not always be appropriate, he noted. "It might be impossible to get rid of the headache completely," said Dr Moore, adding that patients are often satisfied if their pain is reduced enough that it's no longer interfering with their work and family life.
One "very large" randomized controlled trial of an OTC analgesic (not aspirin) vs placebo in patients with TTH is now in the planning stages, said Dr Moore. "With luck, that study will tell us an awful lot more than what we know now."
"Extremely Valuable"
Asked for a comment, Elizabeth Loder, MD, chief, Division of Headache and Pain, Department of Neurology, Brigham and Women's Hospital, Boston, Massachusetts, said the review was "very well done."
"It's extremely valuable to patients and doctors to have all of this evidence located, evaluated, and summarized," she said.
That aspirin has some benefit for people with TTH is "in accord with my clinical experience and impression," said Dr Loder.
For her, the "most remarkable finding" of the review is that there were insufficient data to compare aspirin with any other commonly used active treatments, such as acetaminophen or nonsteroidal anti-inflammatory drugs (NSAIDs).
"Simple analgesics such as acetaminophen, aspirin or other NSAIDs are what millions of people use to treat mild to moderate headaches. It's remarkable that we lack data from clinical trials to guide these choices."
Funding such comparative effectiveness trials should be "a top priority" for groups such as the Patient-Centered Outcomes Research Institute, said Dr Loder.
Institutional support for the review was received from The Oxford Pain Research Trust, United Kingdom; there was no external support. Dr Moore has received grant support from Grünenthal relating to individual-patient analyses of trial data regarding tapentadol in osteoarthritis and back pain (2015). He has received honoraria for attending boards with Menarini concerning methods of analgesic trial design (2014), with Novartis (2014) about the design of network meta-analyses, and RB on understanding pharmacokinetics of drug uptake (2015). He has received honoraria from Omega Pharma (2016) and Futura Pharma (2016) for providing advice on trial and data analysis methods. Dr Loder disclosed no relevant financial relationships.
Cochrane Database Syst Rev. Published online January 13, 2017. Abstract
For more Medscape Neurology news, join us on Facebook and Twitter
Medscape Medical News © 2017  WebMD, LLC

Send comments and news tips to news@medscape.net.
Cite this: Aspirin May Relieve Tension Headache, but Evidence Sparse - Medscape - Feb 09, 2017.