A new report from the National Academies of Sciences, Engineering, and Medicine says hepatitis B and C could be eliminated as a public health problem in the United States, but doing so will require time, resources, and hard work.
"We think eliminating hepatitis B and C as a public health problem is feasible, but it will take substantial effort, resources, and changes in policy," Brian L. Strom, MD, MPH, chancellor and professor, Rutgers Biomedical and Health Sciences, Newark, New Jersey, told Medscape Medical News.
Dr Strom chaired the Committee for a National Strategy for the Elimination of Hepatitis B and C that produced the report, "Eliminating the Public Health Problem of Hepatitis B and C in the United States: Phase One Report." The report is available online.
According to the report, hepatitis B and C account for more than 1 million deaths worldwide, 78% of the world's hepatocellular carcinoma, and more than half of all fatal cirrhosis every year. In 2013, hepatitis B and C virus surpassed HIV and AIDS to become the seventh leading cause of death in the world.
"Our charge for phase 1 was to basically ascertain if eliminating hepatitis B and C as a public health problem was feasible and to identify some of the key obstacles to achieving this goal. Phase 2 of the report will identify solutions as we go forward," Dr Strom said.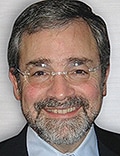 "We now have tools to prevent hepatitis B and cure hepatitis C," he said. "A vaccine against [hepatitis B] confers greater than 95% immunity in three doses, and new, direct-acting antiviral treatments for chronic hepatitis C can cure infection in more than 95% of patients."
Dr Strom continued, "The treatment for hepatitis C is remarkably effective, but it's also extremely expensive."
For example, a 12-week regimen of Harvoni (Gilead Sciences) is reported to cost as much as $94,500, and the cost is $84,000 for Sovaldi (Gilead Sciences).
"The one-time cost of Harvoni or Sovaldi pales in comparison to the lifetime costs associated with treating HCV," Gilead spokesperson Cara Miller told Medscape Medical News.
"Gilead responsibly and thoughtfully priced Harvoni and Sovaldi to be cost neutral, and in many cases less than previous standards of care," Miller said.
She added that Gilead is working with public and private payers to facilitate broad access to these agents. "Most payers receive substantial discounts on Sovaldi and Harvoni [wholesale acquisition cost] prices, with the steepest discounts — in excess of 50% for Harvoni — going to Medicaid and the VA." Gilead has also established a patient assistance program, and the company will supply the drugs at no charge for uninsured patients who are eligible, she said.
An "Enormous" Opportunity
In spite of the expense, Dr Strom maintains that the drug is cost-effective.
"Given the cost, most insurance companies have put in place obstacles to pay for it. Yet, from a societal point of view, it makes sense because there is enormous long-term savings. Insurance companies are often looking shorter term, and that is an obstacle," he said.
"Even though the drug is so expensive, it is so effective that it saves an enormous amount of money compared to most healthcare interventions, so it is worth it. Right now, only about 2% of the people with hepatitis C are treated, so we have the opportunity. This is one of the few preventable causes of cancer, because something like 80% of liver cancer comes from hepatitis B and C. We now have the opportunity to prevent an enormous amount of this very serious disease," he said.
Another obstacle to eliminating hepatitis B and C as a public health problem is surveillance, Dr Strom said.
"These conditions are largely asymptomatic until you get toward the end stages. We need to have a surveillance system in place to detect the cases, and then, once they are detected, we need a system in place to treat them. There are very few places in the country that have funded such a system, and we do not have a good surveillance system in place," he said.
Immigrants and Stigma
Surveillance is crucial for immigrants, particularly those from Asia and Africa, where most people are infected with hepatitis B, Dr Strom said.
"We test them when they come into the country, but then they are not eligible for medical care, so we can't treat them," he said.
Because the most common way of transmitting hepatitis B is from mother to child, vaccination is very effective. "We do a good job, but not good enough. There is so much transmission of hepatitis B in Asian and African countries. If we really want to change things, we need to consider things like funding vaccinations in other countries," Dr Strom said.
Stigma regarding infection is another barrier to management of the disease, he said.
"Hepatitis C occurs primarily in [intravenous (IV)] drug users, but IV drug users are not particularly popular in this country, and people don't want to invest a lot of money in them. We need much better comprehensive drug and alcohol addiction programs. We also need treatment programs in prison because a lot of IV drug users are in prison. It's the one place you could treat them all, but it costs money, and we don't spend money on prisoners to do that," Dr Strom said.
He also stressed that the report does not talk about eradicating hepatitis B and C completely but, rather, making its status as a public health problem disappear.
"It's not like smallpox, being eradicated from the face of the earth, because there will always be people, for example, immigrants, bringing it in. It's about eliminating it as a public health problem. If you vaccinated everybody in the world, it would still take two generations to disappear," he said.
Amanpal Singh, MD, from Roswell Park Cancer Institute, Buffalo, New York, told Medscape Medical News, "The authors of this report are very cognizant of the fact that eliminating hepatitis B and C as a public health problem is not going to easy, and they offer calculations as to what is feasible and highly feasible in clear table format." Dr Singh said.
"For example, they have stated that ending perinatal transmission of hepatitis B is highly feasible, as is ending the transmission of hepatitis B in children, because of the availability of vaccination," he said.
As did Dr Strom, Dr Singh, who was not involved in the study, cited problems faced by immigrants, particularly with regard to medical insurance, and how this plays into the public health problem of hepatitis B infection.
"Many immigrants come in already infected but then they are not allowed to be treated. Half of the world's population has hepatitis B, but don't even know they are infected. Also, when these immigrants come into the US, they do not have health insurance, so even if they are getting permanent residency here, they must stay for 5 years before most of the state Medicaid programs will enrol them, so they do not get enrolled in any type of health insurance," Dr Singh said.
"Even people who have so-called 'decent' insurance, many of their insurance coverages are not enough to completely cover the cost of hepatitis treatment, and insurance companies are cutting corners. Uninsured people with no coverage just entering the country will not have the resources to get treatment, and this is a very big problem," he said.
The report was sponsored by the Centers for Disease Control and Prevention Office of Viral Hepatitis and the US Department of Health and Human Services Office of Minority Health.
"Eliminating the Public Health Problem of Hepatitis B and C in the United States: Phase One Report." National Academies Press. Full text
Medscape Medical News © 2016 WebMD, LLC

Send comments and news tips to news@medscape.net.
Cite this: Ending the Spread of Hepatitis B and C Doable, Report Says - Medscape - Apr 13, 2016.