SAN DIEGO, CA — In a large randomized clinical trial of high-risk patients undergoing CABG with or without valve replacement, remote ischemic preconditioning appeared to protect the heart from damage during surgery, but it did not improve hard clinical outcomes, thus dashing earlier hopes for this specific application[1].
One year after CABG, 26.6% of the patients who received remote ischemic preconditioning vs 28% of patients in the control group died of CV causes or experienced MI, stroke, or coronary revascularization—the primary efficacy outcome—which was not statistically significant. Dr Derek Hausenloy (University College London, UK) presented these findings from the Effect of Remote Ischemic Preconditioning on Clinical Outcomes in CABG Surgery (ERICCA) in a late-breaking clinical-trials session here at the American College of Cardiology (ACC) 2015 Scientific Sessions.
Previous studies in animals and small numbers of patients suggested that this simple, noninvasive, low-cost intervention—four cycles of inflation and deflation of a blood-pressure cuff placed on the upper arm—might improve clinical outcomes in CABG. Unfortunately, this did not occur in ERRICA. However, this procedure may benefit patients who have STEMI or organ transplantation, and it is being investigated in further trials, Hausenloy said in a media briefing
Assigned discussant Dr John Jarcho (Harvard Medical School, Boston, MA), deputy editor of the New England Journal of Medicine, agreed, telling the media that cardiac surgery is very complex, "and there are other settings—such as MI itself or organ transplantation—where perhaps this protocol will prove to be of greater benefit."
Novel Strategy to Protect the Heart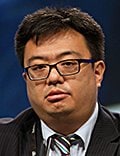 Patients who undergo CABG, are older, and have comorbidities such as diabetes and hypertension are at high risk of acute ischemia/reperfusion injury; "therefore, novel cardioprotective strategies are required to protect the heart and other organs from injury during surgery," Hausenloy said.
ERRICA is the first large randomized controlled trial to investigate the effectiveness of remote ischemic preconditioning on long-term clinical outcomes in CABG patients.
The researchers enrolled 1216 patients who underwent CABG and had a EuroSCORE of 5 or higher and randomized them to the procedure—four cycles of 5-minutes of blood-pressure cuff inflation (to a systolic pressure of 200 mm Hg) followed by deflation—or control (four cycles of a sham procedure).
Most patients (70%) were male, and they had a mean age of 76 years. Mean LVEF was 52%, and 70% had high cholesterol, 75% had hypertension, and 26% had diabetes.
About half had CABG plus valve replacement. Patients commonly received propofol (88%), fentanyl (82%), and volatile anesthesia (40%).
There was no significant difference between the two patient groups for the primary composite end point or its components.
Primary End Point at 12 Months
| | | | |
| --- | --- | --- | --- |
| End point | Sham, n=811 (%) | Procedure, n=801 (%) | P |
| MACCE | 28.0 | 26.6 | 0.55 |
| CV death | 3.9 | 5.7 | 0.10 |
| MI | 23.7 | 21.8 | 0.43 |
| Stroke | 2.2 | 2.0 | 0.77 |
| Revascularization | 0.5 | 0.2 | 0.43 |
MACCE=major adverse cardiac and cerebrovascular events
There were no also differences in the two treatment arms for the secondary end points of ICU stay, hospital stay, inotrope score, and acute kidney injury.
However, in analysis of half of the patients with complete data (369 patients in the control arm and 366 patients in the treated arm), there was significantly less perioperative myocardial injury in the treated arm (P=0.039), based on 72-hour troponin levels.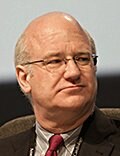 Dr Jarcho cautioned the media that "because this was a negative study, because it involves physiology that isn't immediately obvious . . . it may be tempting . . . to pay less attention to it." That would be wrong, he said, since this type of research is based on a very old observation that patients with recurring angina pectoris who have an MI tend to have smaller MIs than patients with no previous angina who have an MI. Researchers hypothesize that when ischemia is induced, the tissue produces a factor (or factors) that protect the tissue later on when the patient has an MI. "Remarkably, the ischemia doesn't have to be in the coronary artery bed," he said.
"So why did we fail to see any effect of remote ischemic conditioning?" Hausenloy asked. "We should also keep in mind that not all the proof-of-concept clinical studies have shown a positive effect," he said. ERRICA "suggests that in standard CABG, the cardioprotective effect of preconditioning may be affected by other factors of the surgery," he said. In addition to infusion/reperfusion injury, patients may have had inflammation or direct injury to the heart. Concomitant medication such as volatile anesthetics, nitrates, and propofol can interfere with the protective effect of remote ischemic preconditioning, and a significant proportion of study patients were receiving these, he noted.
Thus, "the effect of [remote ischemic preconditioning] on major clinical outcomes [in other surgical settings] remains to be investigated, and one may speculate that it may be greater," he said.
Hausenloy has no relevant financial relationships. Disclosures for the coauthors are linked to the abstract.
Heartwire from Medscape © 2015  Medscape, LLC

Cite this: No CABG Clinical Gain From Remote Ischemic Preconditioning - Medscape - Mar 17, 2015.