SAN DIEGO, CA ( updated ) — Patients who had an MI about 2 years earlier and were randomized to receive ticagrelor (Brilinta, AstraZeneca) plus aspirin had a 15% lower risk of the primary end point of MI, stroke, or CV death compared with patients who received placebo plus aspirin during a median of 33 months, researchers report[1].
This efficacy end point was virtually the same with low-dose ticagrelor (60 mg twice daily) or high-dose ticagrelor (90 mg twice daily). However, patients had a 2.3-fold and 2.6-fold higher risk of clinically significant bleeding and a 3.0-fold and 3.7-fold higher risk of transfusion with low-dose and high-dose ticagrelor, respectively, compared with patients taking placebo. The drug was also associated with about a threefold greater risk of dyspnea, and roughly 30% of patients discontinued the study drug.
However, overall, "long-term dual antiplatelet therapy with low-dose aspirin and ticagrelor should be considered in appropriate patients with a myocardial infarction," Dr Marc Sabatine (Brigham and Women's Hospital, Boston, MA) summarized, presenting these findings from the Prevention of Cardiovascular Events in Patients With Prior Heart Attack Using Ticagrelor Compared to Placebo on a Background of Aspirin-TIMI 54 (PEGASUS-TIMI 54) study in the first late-breaking clinical-trial session here at the American College of Cardiology (ACC) 2015 Scientific Sessions.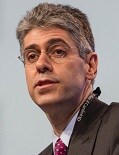 The study, with lead author Dr Marc P Bonaca (Brigham and Women's Hospital, Boston, MA), was simultaneously published online in the New England Journal of Medicine. As reported by heartwire on Medscape, the company had announced these positive top-line efficacy results in January.
"The event curves started to separate early and continue to diverge over time," suggesting that the benefit continues to accrue over time," Sabatine told the audience. Importantly, there was no difference in fatal bleeding or intracranial hemorrhage, he stressed.
Since the benefits were the same with the two doses, but the rates of bleeding, dyspnea, and study discontinuation were increased with the higher dose of ticagrelor, "in general, the 60-mg dose may offer a more attractive risk/benefit profile" when given with low-dose aspirin for patients with stable ischemic heart disease, Bonaca and colleagues write.
Editorial Adds Note of Caution
Secondary prevention of MI still remains a careful balancing act between risks vs benefits, Dr John F Keaney Jr (Massachusetts Medical School, Worcester, MA) cautions, writing in an accompanying editorial[2]. Moreover, "these data prompt speculation as to whether dual platelet inhibition with high-potency agents is approaching the point of diminishing returns," he writes.
Citing other studies, including some with clopidogrel, he writes that "collectively, these data do not support a unified concern with respect to excess mortality with dual antiplatelet therapy, but they do remind us of the fragile balance between efficacy and adverse events."
Lower Dose as Effective and Somewhat Safer
Ticagrelor is a potent, reversibly binding, direct-acting P2Y12 antagonist, and based on existing evidence, guidelines recommend it for the first year after an ACS. However, post hoc analysis from a subgroup in CHARISMA suggested that prolonged therapy might benefit patients with prior MI, Sabatine said.
In PEGASUS-TIMI 54, a total of 21 162 patients in 31 countries who had an MI a mean of 1.7 years earlier were randomized to three arms: low- or high-dose ticagrelor or placebo, with continued aspirin. Patients were 50 and older and had at least one additional risk factor (age 65 or older, diabetes, a second prior MI more than a year ago, multivessel CAD, or chronic kidney disease). The patients had a mean age of 65, and 24% were women.
At enrollment, 99.9% were receiving aspirin (97.3% were receiving 75 to 100 mg/day), and 80% and more were receiving ACE inhibitors, angiotensin-receptor blockers (ARBs), beta-blockers, and/or statins.
These were patients with stable ACS, Sabatine stressed. About half (53%) had a history of STEMI. Toward the end of the trial, more than a quarter were at least a half decade away from their qualifying MI, he noted.
Both doses of ticagrelor significantly lowered the risk of the primary composite efficacy outcome: hazard ratio (HR) 0.85 (95% CI 0.75–0.96, P=0.008) for high-dose ticagrelor, and HR 0.84 (95% CI 0.74–0.95, P=0.004) for low-dose ticagrelor.
The researchers estimate that for every 10 000 patients who began treatment, taking 90-mg ticagrelor twice daily would prevent 40 primary end points and lead to 42 TIMI major bleeding events per year, whereas taking 60-mg ticagrelor twice daily would prevent 40 primary end points and lead to 31 TIMI major bleeding events per year.
Fatal bleeding and nonfatal intracranial hemorrhage occurred in less than 1% of patients in each of the study groups. However, the study protocol excluded patients with recent bleeding, prior stroke, or the need for an anticoagulant, so the safety profile of long-term ticagrelor should not be generalized to people at high risk of bleeding, the researchers caution.
Dyspnea occurred in 18.93% and 15.84% of patients who received high-dose and low-dose ticagrelor, respectively, vs 6.38% of patients in the placebo group.
What Does This Mean for Clinicians?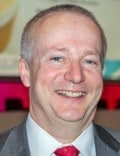 "From my perspective, the 60-mg dose would be the preferred dose in the long-term chronic phase," Sabatine said, in reply to a question asking about dosing, in a panel discussion following his presentation. "Now that we've seen the DAPT trial results with the long-term benefit of dual antiplatelet therapy, and now that we've seen this, it seems pretty clear that there is probably not ever a time that you should come off dual antiplatelet therapy if you have a certain risk of atherosclerosis," panelist Dr Robert Harrington (Stanford University, CA) observed. He asked whether a patient who was started on 90 mg twice daily after an acute MI should be downtitrated after one year.
According to Sabatine, "you would continue such therapy as long as it was well tolerated." The degree of platelet inhibition that a patient might require 2 years after their MI may be somewhat different from what they require 2 hours after their MI, he noted. "Certainly, given the PLATO data, I would start patients on 90 mg [twice daily], and then around 1 year I would downtitrate them to about 60 mg [twice daily], given the better tolerability profile."
Panelist Dr Valentin Fuster (Icahn School of Medicine at Mount Sinai, New York) neatly summarized the dilemma faced by treating physicians: "There is no question that ticagrelor is favorable in this study but . . . the question is, how favorable?
"The difference in event rates at 3 years is about 1.25% with 60-mg ticagrelor vs placebo, and the difference in TIMI major bleeding is of a comparable order," Sabatine replied, "but you need to keep in mind that these are hard events—CV death, MI, and stroke."
In a later media briefing, assigned discussant Dr Fuster said this study really emphasizes the importance of physician judgment when prescribing preventive therapy. "The [beneficial] impact [of a reduction in hard events] is there, but it is not a huge impact," he added. "You have to put in balance the issue of bleeding and discontinuation of the drug." Moreover, "the issue of cost [of ticagrelor vs generic clopidogrel] is not innocuous," he said.
AstraZeneca sponsored the trial and provided a grant to Brigham and Women's Hospital. Bonaca has received through Brigham and Women's Hospital grants and fees from AstraZeneca, Merck, and Roche Diagnostics and grants from GlaxoSmithKline and fees from Bayer. Sabatine has received research grant support through Brigham and Women's Hospital from Abbott Laboratories, Accumetrics, Amgen, AstraZeneca, AstraZeneca–Bristol-Myers Squibb Alliance, BRAHMS, Bristol-Myers Squibb–Sanofi Joint Venture, Critical Diagnostics, Daiichi-Sankyo, diaDexus, Eisai, Genzyme, GlaxoSmithKline, Intarcia, Merck, Nanosphere, Ortho-Clinical Diagnostics, Roche Diagnostics, Sanofi, Singulex, and Takeda; he has consulted for Aegerion, Amgen, AstraZeneca, Bristol-Myers Squibb, Daiichi-Sankyo/Eli Lilly, GlaxoSmithKline, Intarcia, Merck, MyoKardia, Pfizer, Sanofi, Vertex, Zeus, Cubist, and Quest Diagnostics. Disclosures for the coauthors are listed in the article. Keane has no relevant financial relationships.
Heartwire from Medscape © 2015 

Cite this: PEGASUS Shows Ticagrelor Tussle of Reduced Events vs Bleeding in MI Secondary Prevention - Medscape - Mar 14, 2015.