SAN DIEGO, CA ( updated ) — A clinical strategy of anatomic testing with coronary computed-tomography angiography (CTA) did not significantly improve clinical outcomes among patients with suspected coronary artery disease when compared with a strategy of functional testing, a new study has shown[1].
Among 10 003 symptomatic patients randomized in the trial, the primary end point—a composite of death, MI, hospitalization for unstable angina, or major procedural complications—occurred in 3.3% of the 4996 patients randomized to CTA after a median follow-up of 2 years. Comparatively, the primary end point occurred in 3.0% of the 5007 patients randomized to exercise electrocardiography, nuclear stress testing, or stress echocardiography. The difference in clinical outcomes between the two strategies was not statistically significant.
The study, known as the Prospective Multicenter Imaging Study for the Evaluation of Chest Pain (PROMISE), was led by Dr Pamela Douglas (Duke Clinical Research Institute, Durham, NC) and presented today at the American College of Cardiology 2015 Scientific Sessions. The study, which was funded by the National Heart, Lung, and Blood Institute (NHLBI), is also published simultaneously in the New England Journal of Medicine.
Speaking with the media, Douglas said PROMISE was designed as a pragmatic study to provide guidance to physicians on a type of patient they see every day in clinical practice, the patient with new-onset chest pain. In the US, new-onset chest pain accounts for four million stress tests each year, but there are few randomized, controlled clinical data showing which noninvasive testing method is best in these patients.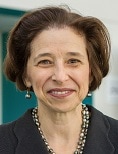 Overall, the event rate in PROMISE was lower than anticipated, which might be explained by the higher use of cardiovascular medications, such as statins, and other improvements in cardiovascular care. Regardless of the reason, the low event rate among patients with chest pain is good news,say researchers.
"The event rate was so low with good contemporary care that in spite of a very impressive risk-factor burden and pretest likelihood [of coronary artery disease], there were very few events over time," said Douglas. Given the low event rate, Douglas said the data even suggest that some patients might not require any imaging tests at all, but they will need to tease out data to identify the lowest-risk patient subgroup of patients with new-onset chest pain.
"I think we will learn a great deal that may make it feasible in the future to use these data to guide a no-testing strategy in selected patients."
For Dr Valentin Fuster (Icahn School of Medicine at Mount Sinai, New York), who was not affiliated with PROMISE study, the study showed that CTA is on a par with functional testing for assessing coronary artery disease risk in this low-risk population. Given that both tests—CTA and indirect stress testing—are equal, Fuster wondered if it might not be better to opt for CTA so physicians can visualize the coronary arteries, possibly identifying lesions or atherosclerosis. At the end of the day, however, the choice of what test to use comes down to physician judgment.
"Do you do stress testing? Certainly, if you can avoid radiation—and you can with stress echocardiography—this is an advantage," he said. CTA offers advantages in its ability to detect lesions, but radiation exposure is a concern. That said, newer and newer systems are evolving into a low-radiation tool, added Fuster. "It depends very much on the psychology [and characteristics] of the patient," he said.
The PROMISE Study
PROMISE investigators also examined multiple secondary end points. Overall, they found that CTA was associated with fewer catheterizations showing no obstructive coronary disease at 90 days (3.4% in the CTA arm vs 4.3% in the function-testing arm; P=0.02). More patients in the CTA arm did undergo coronary catheterization within 90 days of randomization, however. Regarding radiation exposure, the average cumulative exposure was 12.0 mSv in the CTA-treated patients and 10.1 mSv in the functional testing arm, a statistically significant difference.
The difference in radiation, while higher among the CTA patients overall, varied depending on the stress test patients were assigned to in the functional testing arm. Overall, 67.3% underwent nuclear stress testing, 22.5% underwent stress echocardiography, and 10.2% were diagnosed with an exercise electrocardiogram. Radiation exposure was significantly higher among those who underwent a nuclear stress test compared with the CTA-treated patients.
Dr Daniel Mark (Duke Clinical Research Center, Durham, NC), who conducted an economic analysis of PROMISE, said the belief structure of American cardiologists tends to favor nuclear stress testing over the other noninvasive functional tests.
"In particular, cardiologists tend to favor nuclear imaging," he said. "There is a long track record with it, there are a lot of data, and it gives them an image they feel they understand and understand the implications of. With exercise echo, there is an increased skepticism about its ability to detect [coronary disease], even though the literature doesn't support that. What we're seeing in the PROMISE trial distribution of the use of tests is the belief structure of the physicians participating. Exercise ECG, in the US, for cardiologists, is not really considered a viable test unless there isn't much of a suspicion of coronary disease."
In an editorial[2], Dr Christopher Kramer (University of Virginia Health System, Charlottesville) points out that Medicare spending on medical imaging more than doubled between 2000 and 2006 and one-third of these costs were the result of cardiovascular imaging. In 2008, after the development of appropriate-use criteria, the NHLBI convened a panel of experts who felt imaging tests needed to move beyond sensitivity, specificity, and accuracy to studies testing whether the various imaging tests could affect clinical outcomes.
Kramer adds that studies of CTA in the emergency department have shown the test is associated with faster discharge compared with standard care without an increase in event rates. Still, many insurance companies don't cover the costs of CTA because of a lack of clinical-outcomes data. A "tie" in PROMISE of CTA vs conventional functional tests "answers the bell in that regard." Fewer catheterizations after CTA—likely because of the test's low false-positive rate—will also be of interest to the insurers.
The Economic Data
In terms of costs, Mark presented data in advance of his late-breaking clinical-trials session. Overall, the cost of a CTA test, including physician fees, was estimated to be $404. For the functional tests, the cost of echocardiography with an exercise stress test was $514, while the cost of echocardiography with a pharmacologic stress test was $501. Similarly, a nuclear diagnostic test with exercise and pharmacologic stress testing was estimated to cost $946 and $1132, respectively. An ECG stress test was the cheapest test, at $174.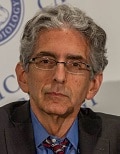 Mark noted that CTA increased the use of invasive catheterizations by 4% over functional testing and coronary revascularizations were twice as frequent in the CTA arm. However, 51% of the CTA patients referred for catheterization underwent revascularization compared with just 39% of the functionally studied patients. Also, significantly fewer patients referred for catheterization via CTA had no obstructive disease compared with those referred via a functional test.
"It does appear, as hypothesized, that CTA allows a more efficient use of downstream catheterization," said Mark.
Overall, functional testing was less expensive than CTA, but the difference in cost was not statistically significant. According to Mark, functional testing was $279 less expensive than CTA at 3 months and $358 less expensive at 12 months. At 2 years, functional testing worked out to be $388 less expensive than the anatomic-based CTA diagnostic imaging test.
"What we found from the analysis, so far, is that the CTA strategy increased costs by a small amount," said Mark. "A fair assessment would be [an increase] less than $500 per patient." On the whole, he said that CTA might not be the holy grail it was once hoped to be—that being the complete solution for diagnostic testing—"but its more liberal use following the PROMISE standards will definitely improve some aspects of care without causing the economic Armageddon in the healthcare system."
The PROMISE study was supported by a grant from the NHLBI. Douglas reports grant support from HeartFlow. Disclosures for the other authors are listed in the article. Mark reports research grants from the National Institute of Health, Eli Lilly, AstraZeneca, Gilead, AGA Medical, and Bristol-Myers Squibb. Kramer reports no relevant financial relationships.
Heartwire from Medscape © 2015 

Cite this: PROMISE: CT Angiography Does Not Reduce Hard Events Compared With Functional Testing Strategy - Medscape - Mar 14, 2015.