A new study adds weight to the evidence suggesting a link between traumatic brain injury (TBI) and later dementia.
The study shows that older veterans who had a past TBI severe enough to seek medical attention had a 60% increase in the risk of developing dementia compared with those without a history of such a head injury.
"There seems to be growing evidence that traumatic brain injury may be a trigger for earlier onset of dementia later in life, and our results add to this evidence," lead author, Deborah E. Barnes, PhD, University of California, San Francisco, commented to Medscape Medical News. "If an older patient is known to have had a traumatic brain injury earlier in life, then doctors need to look more closely for cognitive symptoms. This is something to be aware of as a consequence of traumatic brain injury."
The authors can't directly extrapolate their results to younger people, "but combined with other studies it does appear that head injuries have long-term consequences."
The researchers conclude that their findings also "raise concern about the consequences of blast-related injuries in today's veterans, as well as the growing rate of TBIs in the civilian population."
Their findings are published online June 25 in Neurology.
In an accompanying editorial, Rodolfo Savica, MD, University of Utah School of Medicine, Salt Lake City, says these new results have "important implications regarding the severity of HT [head trauma], given that the role of mild trauma in neurodegeneration is controversial; the authors convincingly showed that mild trauma has a role in increasing the risk of dementia."
The observation of the additive association of medical and psychiatric diseases "with TBI in the future risk of dementias suggests that the relationship between HT and dementia is complex," Dr. Savica adds. "In contrast to the sensational accounts in the mass media, neuroscientists must take a careful and comprehensive approach and avoid oversimplified claims of causality."
Veterans Database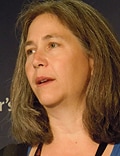 For the study, Dr. Barnes and colleagues analyzed "top-line" information from the electronic medical records of 188,764 US veterans aged 55 years or older (mean age, 68 years) extracted from the Veterans Affairs National Patient Care Database. These veterans had at least 1 inpatient or outpatient visit during both the baseline (2000 - 2003) and follow-up (2003 - 2012) periods and did not have a dementia diagnosis at baseline. Traumatic brain injury and dementia diagnoses were determined by using International Classification of Diseases, Ninth Revision, codes.
A total of 1229 veterans had a current TBI diagnosis during the baseline assessment period. The most common types of injury were intracranial injury without skull fracture (43%), skull fracture (21%), late effects of TBI (14%), and postconcussion syndrome (4%), while 27% of the injuries were unspecified.
Results showed that during the 9-year follow-up period, 16% of those with a TBI developed dementia compared with 10% of those without a past brain injury. After adjustment for demographic characteristics, medical comorbid conditions, and psychiatric disorders, this gave a hazard ratio of 1.57 (95% confidence interval, 1.35 - 1.83).
The magnitude of the increased risk was generally similar for all types of TBI diagnoses and severity levels.
In addition, those with a previous TBI developed dementia on average 2 years before those without such an injury (78.5 vs 80.7 years). Those who did not develop dementia died 2.3 years earlier if they had a TBI compared with those without such an injury (77.0 vs 79.3 years).
Dr. Barnes noted that the strengths of the study included the large number of participants and the fact that the information on both brain injury and dementia was extracted directly from health records, "so we were not relying on self reporting." The use of medical records also meant they could control for many confounders.
But she pointed out that they did not always have the exact date or details of the TBI.
"This would have required looking in more detail into all the records. For this study we just looked at the top-line information," she noted. "This told us whether there had been a traumatic brain injury at some point that was severe enough for the patient to seek some medical attention."
Most occurred late in life, but some were early in life, she added. "We know when the medical visits happened but we don't know the exact date of the injury. We also don't know if the head injury occurred as a result of being engaged in active military service or under more regular conditions applicable to civilians. All that information would require drilling down to different layer of medical records."
She added, however, that this might be the next step in the research — to look in more detail at those 1200 patients with brain injuries to see what those injuries were and exactly when they occurred.
Dr. Barnes explained that other studies looking for an association between TBI and dementia have shown conflicting results. "Some have found an association; some have not. There is a lack of consistency. In general, the more severe the injury the stronger the relationship with subsequent dementia."
Other dementia risk factors, including depression and post-traumatic stress disorder, compounded the risk in this study. "Each risk independently increased the risk of dementia and together they were additive," she noted.
More Reason to Prevent Head Injury
Their findings underline the importance of preventing further injuries in those who've already had one, as well as first injuries.
"While we can't change the past — ie, the fact that there has been a head injury, these results make it even more important to try and prevent head injury by wearing helmets and seat belts, et cetera," she said. "And if there has been a head injury, then we should be focusing even more on doing everything possible to reduce other risk factors for dementia. This may include making sure the individual engages in physical and mental activities and is socially active; this helps build brain resilience. We also need to be efficient at treating cardiovascular risk factors and dealing with mental health issues. "
The study was supported by the US Department of Defense/ Veterans Health Research Institute and the National Institutes of Health. Dr. Barnes reports research support from Veterans Health Research Institute /Department of Defense; Department of Veterans Affairs; Brain and Behavior Research Foundation; S.D. Bechtel Jr., Foundation; philanthropic support via Osher Center and UCB Pharma, Inc.
Neurology. Published online June 25, 2014. Abstract Editorial
Medscape Medical News © 2014 WebMD, LLC

Send comments and news tips to news@medscape.net.
Cite this: More Evidence Links Traumatic Brain Injury to Dementia - Medscape - Jun 25, 2014.