SAN FRANCISCO — LDL cholesterol was not especially useful to predict the risk for a fatal or nonfatal cardiovascular disease (CVD) event during a 7-year period, in a large new study investigating this issue in patients with type 1 diabetes.
Instead, the total/HDL-cholesterol ratio was a more reliable risk marker, Christel Hero, MD, from the University of Gothenburg in Sweden, told the American Diabetes Association (ADA) 2014 Scientific Sessions.
"As a clinician, I want a way to predict which of my patients [with type 1 diabetes] are eligible for [lipid-lowering] treatment, because I'm putting fairly young people on treatment for the rest of their lives," she told Medscape Medical News. This study also did not support the concept of treating to a target LDL-cholesterol level of 100 mg/dL in type 1 patients, she noted.
Importantly, this is the first large study looking at CVD risk in patients with type 1 diabetes, a neglected research population, session comoderator and ADA president, medicine and science, Elizabeth R Seaquist, MD, from the University of Minnesota, Minneapolis, told Medscape Medical News.
However, questions remain, since the study did not specify the patients' initial LDL-cholesterol levels or whether patients were compliant with therapy.
"People in my clinical practice go on and off [statins] all the time, which changes risk," Dr. Seaquist noted. The study subjects also had a relatively low risk for a CVD event, since their LDL-cholesterol levels were all around 100 mg/dL. Thus, more research is needed.
"We do know that patients [with type 1 diabetes] have a very high risk of CVD events, and we continue to need to screen for that, and hopefully [new] clinical trials [will] really help us address this question," she commented.
Poorly Studied, High-Risk Population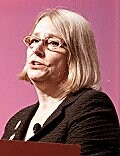 Elevated LDL-cholesterol levels predict a heightened risk for a CVD event in the general population and people with type 2 diabetes, but this risk has not been specifically studied in type 1 diabetes, Dr. Hero said during her presentation at the Presidents' Oral Session that closed the meeting here yesterday.
To investigate this, she and her colleagues performed an observational study using data from the Swedish National Diabetes registry. They identified 30,778 patients with type 1 diabetes who were 18 to 79 years old in 2003–2006. The patients had a mean age of 46 years and had had diabetes for about 20 years.
The primary study outcome was fatal or nonfatal CVD, defined as a composite of coronary heart disease, peripheral vascular disease, or stroke, over a mean follow-up of 7 years.
The cohort comprised 22,606 patients who had not received any lipid-lowering medications and 8172 patients who had (primarily statins, but also fibrates). The researchers also identified 9324 patients who were 40 or older with 1 other CVD risk factor and 1973 patients who had had a prior CVD event.
Overall, the patients had a mean HbA1c of 8%, a mean HDL cholesterol of 58 to 66 mg/dL, and a mean total/HDL-cholesterol ratio of 3.2 to 3.4. Most patients had a mean LDL cholesterol of 104 to 108 mg/dL, but patients who had had a previous CVD event and were taking a statin had a slightly lower mean LDL cholesterol of 93 mg/dL.
Compared with patients who were not receiving lipid-lowering medications, those who were taking these drugs were older, had had diabetes for a longer time, and had worse kidney function (an estimated glomerular filtration rate of 75 mL/min vs 87 mL/min), and a larger proportion had had a prior CVD event (24% vs 4.4%).
Perhaps not surprisingly, more CVD events occurred in high-risk patients who were taking lipid-lowering therapies, compared with other patients: 52.3 vs 14.6 CVD events/1000 person-years, respectively.
But after multivariate adjustment, there was no significant difference in the hazard ratios for cardiovascular disease by increasing LDL level between those who were on statins and those who weren't (1.07 vs 1.04).
Instead, the total/HDL-cholesterol ratio was a more reliable predictor of CVD in all groups (P < .01).
Atherosclerosis in Type 1 Diabetes May Be "a Different Animal"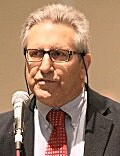 "The fact that LDL [cholesterol] is not a tremendous CVD risk predictor in this cohort is really not surprising," Robert H. Eckel, MD, from the University of Colorado, Boulder, said in the question period following the presentation.
This study strongly supports "the concept that atherosclerosis in type 1 [diabetes] may not be the same animal [as in type 2 diabetes]. It may be more fibrous; it may be more calcified; and it may not be identical to what we think about in patients with type 2 diabetes," he said.
This was "an outstanding study [that provided] more evidence that we need to study type 1 diabetes in more detail" to decipher the optimal way to manage lipid levels in these high-risk patients, he added.
Dr. Hero reported no relevant financial relationships.
American Diabetes Association2014 Scientific Sessions; June 17, 2014. Abstract
Medscape Medical News © 2014 WebMD, LLC

Send comments and news tips to news@medscape.net.
Cite this: LDL-C May Not Be Best Predictor of CVD Risk in Type 1 Diabetes - Medscape - Jun 18, 2014.