SAN FRANCISCO — Depression has been linked with worse survival in a 20-year observational study of patients with type 1 diabetes, reported here at the American Diabetes Association (ADA) 2014 Scientific Sessions.
The results were presented during the President's Oral Session by Catherine E. Fickley, a PhD candidate from the University of Pittsburgh Graduate School of Public Health. The link between depression and mortality has often been studied in type 2 diabetes, but research of this in type 1 diabetes patients is rare, she noted.
Another trial showed that behavioral therapies that treat "diabetes distress" — the worries, concerns, and fears of having this chronic, progressive disease — were effective in reducing symptoms of depression in adults with type 2 diabetes.
"The combination of depression and diabetes is truly a toxic combination," said William Polonsky, PhD, from the Behavioral Diabetes Institute, University of California, San Diego, who was the moderator in a press briefing to discuss the 2 trials.
Patients may be dealing with "crazy blood sugar fluctuations," worrying about complications, and as a result feel powerless — "'bad things are happening to me and there's nothing I can do about it," he explained.
However, taken together, both studies "give [clinicians] hope that whether we're treating depression or diabetes distress, we can, in a very effective and powerful way, just by focusing on the diabetes element of the emotional experience…have a big impact" on outcomes, he noted.
Depression Rarely Studied in Type 1 Diabetes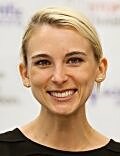 Ms. Fickley described the few prior studies that have looked at the issue of depression in type 1 diabetes. In one, antidepressant use (a surrogate for depression) was linked with increased risk for death in women.
In a second, her own group showed that among patients with type 1 diabetes who participated in the Pittsburgh Epidemiology of Diabetes Complications study, depressive symptoms were linked to cardiovascular disease. Those individuals had been diagnosed with diabetes as children between 1950 and 1980, were enrolled in 1986, and are now in their 25th year of follow-up.
The current analysis prospectively analyzes 20-year follow-up from 458 participants in that study — an equal number of men and women — to determine whether all cause mortality varied according to reported depressive symptoms over time.
During this time, there were 94 (20.5%) deaths, most often among patients with the most depressive symptoms. Compared with the nondepressed patients, those who had a score of 16 or greater on the Beckman Depression Inventory scale (indicating clinical depression), had a significant 2.87-fold increased risk for death during the 20-year follow-up, after controlling for factors such as age, gender, smoking, cholesterol levels, and high blood pressure (P <.001).
Moreover, contrary to one of the previous studies, the link between depression and earlier death was the same in men and women.
Diabetes-Targeted Treatment = Dramatic Decrease in Depression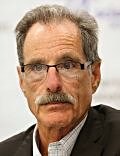 Lawrence Fisher, PhD, professor of family and community medicine at the University of California, San Francisco, and author of the study in type 2 diabetes patients, said it is unclear whether depression in patients with diabetes should be considered a comorbid psychiatric condition or part of a broader experience of "diabetes distress."
"A lot of attention [has been] devoted to preventing depression among patients with diabetes, and depressive symptoms have been associated with poor self-management, poor glycemic control, higher healthcare costs," and an endless list of negative consequences, he observed.
He and his team investigated whether or not treatments that specifically target diabetes distress would reduce depression symptoms.
They randomized 392 participants aged 21 and older who had type 2 diabetes and moderate diabetes distress to 1 of 3 behavioral therapy interventions: LEAP AHEAD, a diabetes education and support program; a web-based diabetes self-management program; or the web-based program plus problem-solving therapy.
At baseline and 4 and 12 months, participants were assessed with the Diabetes Distress Scale, and the 8-item Patient Health Questionnaire (PHQ) was used to determine their depressive symptoms.
In fact, "most dramatically — and this was really quite shocking and quite pleasing given our hypothesis — of those patients who scored 10 or above [on the PHQ], which is considered the moderate range of depressive symptoms, [most] were no longer within the moderate range of depressive symptoms" after 4 or 12 months of any of the 3 treatments for diabetes distress, he reported.
There were significant reductions in distress and depression in all study arms at 4 and 12 months. Of the 56 participants who scored 10 to 14.9 on the PHQ at baseline (14.3% of sample), 78.6% and 83.9% recorded PHQ scores below 10 at 4 and 12 months, respectively.
"These findings suggest that depression in adults with type 2 diabetes can be reduced by diabetes-distress–focused interventions alone," said Dr. Fisher.
"They add evidence that much of what is labeled depression in these patients may best be viewed as the distress associated with struggling with a demanding chronic condition, not a comorbid psychiatric condition."
The authors report no relevant financial relationships.
American Diabetes Association 2014 Scientific Sessions; June 16, 2014. Abstract 384-OR, Abstract 255-OR
Medscape Medical News © 2014 WebMD, LLC

Send comments and news tips to news@medscape.net.
Cite this: Depression Predicts Type 1 Diabetes Death, but Hope Prevails - Medscape - Jun 17, 2014.