Most seniors with dementia who are taking an antipsychotic medication to control neuropsychiatric symptoms (NPS), such as agitation, aggression, and hallucinations, can be taken off these drugs without relapsing, according to a new literature review.
Because of the increased risks of antipsychotic use, such as falls, cognitive decline, death, and possibly loss of language, doctors might consider adding a target drug-withdrawal date when prescribing one of these drugs to an older person with dementia, said lead author Tom Declercq, MD, Department of General Practice and Primary Care, Ghent University, Belgium.
"It's very important when you start an antipsychotic medicine in elderly people with dementia who have neuropsychiatric symptoms that you add a stop date," he told Medscape Medical News. If at that point the patient is in a stable situation, "maybe it's a good thing to think about stopping the drug."
The study findings also reinforce the need to establish safe and effective nonpharmacologic alternatives to antipsychotics in older people with dementia, but with the family and caregivers on board, said Dr. Declercq.
The study was published online March 28 in The Cochrane Library.
Antipsychotics Common
According to background information in the study, up to 50% of older adults aged 85 years and over have dementia, and NPS symptoms occur in 60% to 98% of them, especially in later stages of the disease. In addition to agitation, aggression, and hallucinations, symptoms of NPS can include anxiety, apathy, depression, delusions, wandering, repetitive vocalizations, and shouting. Such symptoms can lead to stress, depression, and considerable emotional discomfort in caregivers.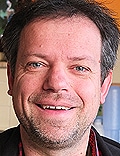 Use of antipsychotics in older patients is widespread. A retrospective analysis in the United States showed that about 27.6% of Medicare beneficiaries in nursing homes received at least 1 prescription for antipsychotic drugs during 2000 to 2001. Most of the atypical antipsychotics were not prescribed in accordance with guidelines, and the administered doses and indications were not supported by strong clinical evidence, the authors note.
However, families of older people with dementia, as well as physicians, are often reluctant to try to stop antipsychotic drugs because of fear that NPS symptoms will deteriorate.
For this review, in addition to other registries, researchers searched ALOIS, the Specialized Register of the Cochrane Dementia and Cognitive Improvement Group, which contains records from major healthcare databases, including the Cochrane Library, MEDLINE, EMBASE, PsycINFO, CINAHL, and LILACS. They looked for randomized, placebo-controlled trials comparing an antipsychotic withdrawal strategy with continuation of antipsychotics in people aged 65 years or older with any type or grade of dementia.
The review included 9 studies with 606 participants. Seven trials were conducted in nursing homes, 1 in an outpatient setting, and 1 in both settings.
The studies used various antipsychotic drugs, either typical (first-generation) or atypical (second-generation), that were prescribed chronically, defined as treatment for at least 3 months, at various doses. Most studies used an abrupt approach to withdrawal involving immediate cessation of the medication, but some used tapering or gradual withdrawal according to a predefined dosing schedule or following clinical response.
Primary outcome measures included success of withdrawal from antipsychotics, that is, the ability to complete the study, with no dropouts due to worsening of NPS or no relapse to antipsychotic drug use; behavioral and psychological symptoms, especially agitation, aggression, and psychotic symptoms; withdrawal symptoms; and adverse events, such as falls. Relapse was defined as an increase in the Neuropsychiatric Inventory [NPI]-core score of 30% or more.
It wasn't possible to pool data for most outcomes, so the potential benefits of a meta-analysis could not be realized, the authors note.
In 7 of the 9 studies, the reviewers found that antipsychotics could be withdrawn in older people with dementia and NPS without a significant effect on most outcomes. In particular, behavioral symptoms measured by the NPI or NPI-Q were not influenced by cessation of medications in most of the studies.
However, in a small pilot study of outpatients with agitation or psychosis who had previously responded to haloperidol, the time to relapse was significantly shorter (P = .04) in the discontinuation group than in patients continuing on haloperidol.
Another trial reported a significantly increased risk for relapse in the group of people with Alzheimer's disease and psychosis or agitation who had responded to titrated and prolonged risperidone therapy in whom this drug was then discontinued (hazard ratio, 194; 95% confidence interval, 1.09 - 3.45] at 4 months).
NPI Score Subgroups
Two studies reported differences in some outcomes between subgroups with high and low NPI scores at baseline. In one, people with baseline NPI scores of 14 or less had a significantly better outcome in terms of agitation (a subscore of the NPI) if antipsychotics were discontinued. In the other, the group of people with a baseline NPI score greater than 14 had more severe NPS if antipsychotics were discontinued than if they were continued: The difference was not significant at 6 months but reached significance at 12 months.
"The problem is that we can't predict which patients will relapse and experience a return of NPS symptoms and which ones won't," said Dr. Declercq.
But that shouldn't be a reason to avoid trying a withdrawal strategy, he adds. It's important to discuss with relatives and caregivers the possibility that the patient might relapse after withdrawal, "but it can be worthwhile to try."
Most behavioral complications of dementia are intermittent and don't persist for longer than 3 months. Dr. Declercq recommends attempting withdrawal at 6 weeks, or 12 weeks at the latest.
Adverse events did not significantly differ between continuation and discontinuation groups in the review.
In the 2 studies that reported mortality, there was no significant difference between the continuation and discontinuation groups, but in the long-term follow up of 1 study there was a statistically nonsignificant increase in mortality in people receiving prolonged antipsychotic therapy. The review authors found this "alarming" and said that the follow-up data point to a "clear hazard" and that such treatment might contribute to a considerable number of avoidable deaths in a population of vulnerable people.
All studies had problems enrolling enough frail older people. As a result, the statistical power of the studies was low and few outcomes showed statistically significant difference between groups.
"It's hard to prove a lot of things in this population because of the high drop-out rate, just because of people dying in this frail population," said Dr. Declercq.
Because most of the patients in the study resided in a nursing home, the findings can't be automatically applied to the elderly in the community, said Dr. Declercq. And the results can't be extrapolated to other types of potentially inappropriate and harmful drugs, such as benzodiazepines.
The review also doesn't clarify whether drug withdrawal improves quality of life. "We would like to see a better quality of life for the patients, a stop to the cognitive decline, and a return of their language, but to be honest, we can't see this from this study. It may be because of the frailty of these people and the fact that when you try to follow them for more than 6 months, you lose a lot of them."
Further, it's not clear from this review whether abrupt or gradual withdrawal is a better approach. "I think when you have the opportunity to taper the dosage of the medication, that would be better, and maybe you will have more success, but we don't know that from this review," said Dr. Declercq. More research is also needed on the effect of withdrawal on different aspects of cognitive function, he said.
Dr. Declercq stressed the need for more nonpharmacologic approaches to managing NPS symptoms. A good example of this came out of his discussions with nurses in a Belgian nursing home, he said. They told him about an elderly man with dementia who would become restless every evening, but when the healthcare providers learned he used to feed his horse every day after dinner, they let him feed the pony that was kept in the institution's yard. That strategy significantly reduced his agitation.
Good Reminder
Sarah D. Berry, MD, Institute for Aging Research, Hebrew SeniorLife, and Harvard Medical School, Boston, Massachusetts, sees this new analysis as a "reminder" that clinicians should review medications, including antipsychotics, and whenever possible think about a plan to taper these medicines.
… we should be routinely reviewing all of our patients and thinking about whether a dose reduction or discontinuation of the medication makes sense.
"My sense is that we should be routinely reviewing all of our patients and thinking about whether a dose reduction or discontinuation of the medication makes sense. For those with severe symptoms who have responded well to the medication, it may not be possible, but you often don't know until you've tried a dose reduction."
This medication review, she added, should take place "within weeks" of starting a medication, although there is no set time course. She noted that medications are sometimes started in the setting of an acute delirium, which can resolve over weeks.
There's not much harm in this approach, particularly in a supervised nursing home setting, she said.
It may be more challenging to safely taper these medications in the community setting than in a nursing home, where there's more supervision, added Dr. Berry.
She agreed that there are "still unanswered questions" pertaining to timing and strategy of drug withdrawal.
One of the biggest concerns for nursing home residents taking antipsychotics is the risk of falling and the injuries and subsequent reduced quality of life that are associated with these falls, said Dr. Berry. Antipsychotic medications can cause sedation and changes in blood pressure, she said.
Dr. Declercq and Dr. Berry have disclosed no relevant financial relationships.
Cochrane Database Syst Rev. Published online March 28, 2013. Abstract
Medscape Medical News © 2013 WebMD, LLC

Send comments and news tips to news@medscape.net.
Cite this: Most Dementia Patients Can Safely Stop Antipsychotics - Medscape - Apr 03, 2013.