August 17, 2012 — Older women who report current or past episodes of migraine headache, with or without aura, do not appear to experience greater cognitive decline compared with those with no history of migraine, a large new prospective study has shown.
The findings should be welcome news to migraine sufferers, who so often get news linking migraine to such things as stroke, cardiovascular disease, and depression, said study author Tobias Kurth, MD, director of research at INSERM (Institut National de la Santé et de la Recherche Médicale), in Bordeaux, France.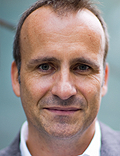 "This should be very reassuring information for patients and treating physicians alike," said Dr. Kurth. "We can tell them that there's nothing going on with cognition."
The results were published online August 8 in the British Medical Journal.
Women's Health Study
This study used data from a cognitive subcohort of women participating in the Women's Health Study, a randomized placebo-controlled trial that tested the effects of low-dose aspirin and vitamin E for prevention of cardiovascular disease and cancer. The current analysis included 6349 women 65 years of age and older, who provided information about migraine status at baseline and participated in cognitive testing during follow-up.
Researchers divided the women into 4 migraine headache categories: no migraine history, migraine with aura (within the year before baseline), migraine without aura, and a past history of migraine (before the past year). Of the total cohort, 13.4% reported migraine; of these, 22.9% reported migraine with aura, 29.1% migraine without aura, and 48.1% a past history of migraine.
Participants underwent cognitive testing over the telephone. Assessment consisted of the following tests:
Interview for cognitive status, which assesses global cognitive function and is an adaptation of the Mini Mental State Examination

Immediate, and delayed, recall trials of the East Boston memory test, which assesses verbal memory

Delayed recall trial of the telephone interview for cognitive status 10-word list, which also assesses verbal memory (The delayed recall portion also assesses verbal memory.)

Category fluency task that assesses language and executive functioning
Based on the results of these tests, researchers created a global cognitive score.
No Differences
After a mean follow-up of 3.4 years, results showed that all interaction terms between migraine categories and times were close to the null and nonsignificant, providing no evidence of differences in rates of cognitive decline.
Compared with women with no history of migraine, adjusted values for the rate of change in the global cognitive score between baseline and the last observation ranged from –0.01 (SE, 0.04) for past history of migraine, to 0.08 (SE, 0.04) for migraine with aura.
Subgroup analyses did find a statistically significant (P = .02).effect modification by age (younger than or older than the median of 75 years) for those with a past history of migraine on the telephone interview for cognitive status test, suggesting that older women had faster rates of decline than younger women.
A statistically significant effect modification by cardiovascular disease was also seen on the category fluency test, such that women who experienced migraine with aura and a cardiovascular event had faster rates of decline than those who did not experience a cardiovascular event (P = .01).
However, these results should be interpreted with caution, said Dr. Kurth. He emphasized that they are subgroup analyses that included very small numbers of subjects. "The statistical uncertainty is large despite the fact that it's so called statistically significant; if you add a few cases here and there, the entire thing may disappear."
Although other studies have put forth similar conclusions, the current study was large enough to investigate cognition in women who had migraine with aura. As well, unlike previous research, this study collected information on cognition at several time points.
"We could provide additional evidence that even in the subgroups of migraine, so with aura, without aura, and even lifetime history, there was no indication whatsoever that there was any association with cognitive decline," said Dr. Kurth.
It is important to examine the association between migraine with aura and cognitive decline because this type of migraine has been linked to more deleterious effects on the brain, particularly ischemic vascular changes. It was previously thought that because migraine is a brain disorder that affects the vascular structure of the brain, migraine perhaps could represent a progressive brain disorder, in which case it would eventually lead to faster cognitive decline, said Dr. Kurth.
Clear Evidence
"Now the evidence is fairly clear that migraine is not affecting cognition at all, at least in these broader groups," he said. "There may be very small subgroups that, for whatever reason, have faster decline if they have a migraine and something else, but certainly we can't pick it up for the entire group."
But that is not to say that no further work is needed to improve our understanding of how migraine affects the brain. "I would say we don't have to continue looking at migraine and cognition, but we certainly have to understand more of the biology of migraine and the effects of migraine on the brain," said Dr. Kurth.
Because the study included only healthy female professionals 65 years of age and older who were mostly white, its results may be limited in terms of generalizability. Also, because migraine was self-reported, participants may have incorrectly reported their migraine status.
In addressing the question of whether the study may not have been long enough, the authors noted that other studies using the same cohort detected risk factors for cognitive decline such as type 2 diabetes and educational status, suggesting that the study period was long enough for researchers to observe a meaningful cognitive decline.
Dr. Kurth has received investigator-initiated research funding from the French National Research Agency, the US National Institutes of Health, Merck, the Migraine Research Foundation, and the Parkinson's Disease Foundation, along with honoraria from the BMJ for editorial services, and from Allergan, the American Academy of Neurology, Merck for educational lectures, and MAP Pharmaceutical for contributing to a scientific advisory panel.
BMJ. 2012;345. Published online August 8, 2012. Abstract
Medscape Medical News © 2012 WebMD, LLC

Send comments and news tips to news@medscape.net.
Cite this: Migraines Not Associated With Faster Cognitive Decline - Medscape - Aug 17, 2012.