With the nation still reeling from the opioid crisis, drug forecasting experts say a new wave of addiction is coming and the United States isn't ready for it.
Abuse of stimulants like methamphetamine, cocaine, and even prescription drugs like Adderall and Ritalin is surging across the country, fed by cheap, potent, and plentiful supplies.
"No one is paying attention to this," said John Eadie, coordinator for the National Emerging Threat Initiative, which provides research to the government's High Intensity Drug Trafficking Areas program.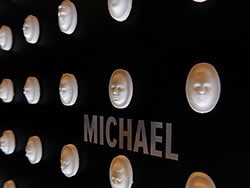 "Everyone, correctly, is focused on opioids and should be because of the known problem there. But this other problem is catching up with us very rapidly.
"We're now facing a very significant stimulant epidemic," said Eadie, who spoke this week at the National Rx Drug Abuse and Heroin Summit in Atlanta.
For every kilogram of heroin -- a commonly abused opioid -- seized over the last 5 years, Edie says, drug enforcement agents seized 15 kilograms of stimulants.
"We have to pay attention to this one. It's very big, and it's growing very rapidly," he said.
Data from government surveys on drug use show that stimulant use is climbing and in some cases outpaces opioid use. In 2016, for example, an estimated 2.3 million people started using opioids to get high for the first time, while 2.6 million people started using stimulant drugs for the same purpose. In 2016, an estimated 3.8 million people said they used opioids to get high within the last month, while 4.3 million said the same about stimulants.
While opioids now account for most drug overdose deaths in the U.S., the number of people who are dying from stimulants is also rising. Early data from the CDC show that the number of overdose deaths due to psychostimulant abuse -- a drug category that includes prescription and illegal stimulants -- jumped nearly 30% last year. In 2017, 7,663 people died from a stimulant overdose, up from 5,992 in 2016.
The reasons for the increase are not yet well understood. But historically, drug abuse tends to happen in cycles. The heroin epidemic of the 1970s was followed by the crack cocaine epidemic of the 1980s, for example.
Melvin Patterson, a spokesman for the Drug Enforcement Administration in Washington, D.C., says people who take stimulants generally crave a different kind of high than those who abuse opioids, so he says it's likely that a stimulant epidemic would affect a different pool of users. Opioids create a sense of calm and euphoria. Stimulants, of course, produce bursts of energy and focus.
But there is some overlap. People who are addicted to opioids -- which depress the central nervous system, making it tough to stay awake -- are also turning to stimulants to help them function.
"If you talk to heroin users, they totally use meth to keep them up," says Karen Randall, DO, an emergency room doctor in Pueblo, CO, who was attending the conference. "They use heroin, but then they have to take the kids to school, they have to get up and do stuff, (so) they use methamphetamines," she said.
Randall says stimulant abuse can be harder on the body.
"The harms are probably greater because it affects the cardiovascular system. Cocaine and amphetamines cause a great deal of hypertension and end-organ damage like heart disease, lung disease, brain disease, and stroke. I think actually amphetamines are going to be worse," she says.
In some ways, addiction to stimulants is more challenging to treat than opioid addiction. The medication Narcan can reverse an opioid overdose. There is no rescue drug for people who overdose on stimulants.
Medications like buprenorphine and methadone curb drug craving for people addicted to opioids. There are currently no similar medications to help curb the abuse of stimulants.
The National Institute on Drug Abuse is working to develop medications for stimulant abuse, says Ed Craft, DrPH, a public health analyst for the Substance Abuse and Mental Health Services Administration in Washington, D.C.
Craft says they've already started to see demand for meth addiction treatment services rise in some parts of the country, which have been inundated with cheap, potent supplies of methamphetamine from Mexico.
"The need for slots for treatment has approximately doubled in some places," he says.
In 2005, Congress made it tougher to get the ingredient pseudoephedrine in the United States, which is sold over the counter as a cold medicine.
The crackdown helped dry up domestic supplies of meth, but production has moved to Mexico, where the drug is made with a potent chemical that's normally used to clean swimming pools called phenyl-2-propanone, or P2P.
"As the result of using this product, meth is a lot purer now and a lot cheaper and in plentiful supply," Craft says. "Because it's purer and cheaper, more people are using it, and more people are using more."
This powerful, pure meth can bring on psychotic reactions, and in some cases, he says, people may need ongoing residential treatment after a psychotic breakdown.
Cocaine supplies are also up because of record crop production in Colombia, where the government just made a deal with farmers not to destroy coca plants and offered, instead, to pay them if they would switch to other crops. But so far, the plan has backfired as more farmers began growing coca to qualify for the cash.
As a result, according to the DEA, cocaine availability and use in 2016 were at their highest levels in a decade.
Ninety-two percent of all the cocaine seized in the U.S. in 2016 came from Colombia, according to the DEA.
In addition to illegal drugs, legal supplies of stimulants have never been greater. Prescriptions for stimulant medications like Ritalin and Adderall are up for all age groups, according to data from prescription drug monitoring programs. Both are typically prescribed to treat attention deficit disorders.
In Oregon, for example, the rate of stimulant prescriptions written for every 1,000 adults ages 30 to 44 increased from 159 in 2012 to 238 in 2016, about a 50% increase. The largest percent increase, puzzlingly, was in prescriptions written for people ages 65 to 74.
Eadie says he doesn't know why prescriptions are up, but he urged people in the audience to start digging into that question.
"It's the leading edge. It's the place we've got to look if we're going to start interdicting these things as early as possible," he says.
Sources
John Eadie, coordinator, Public Health and Prescription Drug Monitoring Program Project, National Emerging Threat Initiative, Miami.
Melvin Patterson, spokesman, U.S. Drug Enforcement Administration, Washington, D.C.
Karen Randall, DO, emergency room doctor, Southern Colorado Emergency Medical Associates, Pueblo, CO.
Ed Craft, DrPH, public health analyst, Substance Abuse and Mental Health Services Administration, Washington, D.C.
WebMD Health News © 2018

Cite this: Experts Warn of Emerging 'Stimulant Epidemic' - Medscape - Apr 04, 2018.